EXCLUSIVE: Chris Atkinson's Mexican Diary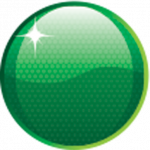 SPEEDCAFE.COM EXCLUSIVE! Atko writes for us!
Speedcafe.com is proud to present Chris Atkinson's exclusive diary, direct from Rally Mexico. The Monster Energy-backed Ford driver has endured a tough rally … but all is not lost.
Below, 'Atko' writes his final Mexican diary entry …
Well what can I say … the dream return turned into a nightmare and today finished it off when the front left damper leaked oil and I had no other option but to pull out of the event this morning.
I'm really gutted and sorry to the fans everywhere that we couldn't come through with the goods this time. It wasn't until last night that we found a major issue with the car that we'd had from the start and the guys changed things at Service and this morning the car was great and it felt like I used to when we were constantly challenging for stage wins. The proof was in the pudding too when we managed to set the second quickest time on the first stage this morning but then just 1km into the massive Guanajuatito stage the damper broke.
My crew and I will push on and do all we can to contest a few more WRC events with Ken and the Monster World Rally Team. We're also back in the APRC this year but behind the wheel of a Skoda this time around so I'm pumped to get things started with the guys from Race Torque.
CLICK HERE for full details on Atko's Skoda deal.
While the competition side of things this weekend has been really lousy what's been awesome has been being a part of the Monster World Rally Team and Ken's crew. These guys came up with the Gymkahana videos, DC Shoes, Hoonigan and a whole bunch of mad brands and concepts and I've had an awesome time hangin' with them. They're a great bunch of dudes and by far the entourage with the biggest impact in WRC. I hope we can sort out a deal to do more rallies with the Monster WRT because these guys know how to roll better than anyone on tour and always do it with a grin on their chin.
There's no rest for the wicked, as they say. I'll be heading back to the Gold Coast and right back into training before heading over to New Zealand for the opening APRC round in two weeks time.
Once again thanks heaps for the support guys. It has been hard work over the past few years getting back to the WRC but the support I get from my fans motivates me so much more to get back to the top and win for Australia.
Thanks again guys,
Atko