Josh Hunter sweeps Kumho V8 Series round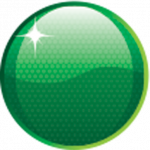 Sixteen-year-old rookie Josh Hunter has taken three wins from three starts at Eastern Creek's 2012 Kumho Tyres Australian V8 Touring Car Series opener.
The grandson of Australian speedway legend Garry Rush was never headed in either of the first two races, but was forced to overcome a slow start in the final that dropped the Fernandez Motorsport Falcon briefly to sixth.
Recovering to second as soon as Lap 4, Hunter wrestled the lead from Scott Loadsman (Beautiful Tiles Commodore VZ) five laps later before going on to win by 3.3s.
"I thought the race was over at the start when the clutch went to the floor, but then it recovered and I had the speed to pick them off one by one," said Hunter.
"The result is definitely unexpected, but it's a result we're really happy with. It's been an exceptional weekend.  I'll have to get my Dad to drive me home tonight – I have to wait another two months before I can get my P plates!"
A trio of second  and third place finishes respectively ensured that Loadsman and Jim Pollicina (McDonalds Commodore VZ) completed the weekend podium.
"It's a great start to the year and having young guys like Josh in the field gives us something to strive for," said Loadsman.
"This series is definitely becoming a launching pad for the young kids. There are now a lot of drivers under 25 so keeping them honest is all you can do."
Another young gun on debut, Morgan Haber, recovered from a startline crash yesterday to take fourth place finishes in Races 2 and 3, handing the MW Motorsport Falcon BA driver fourth for the round.
Aaron Tebb (MacArthur Truckserve Commodore VY) was fifth overall from Michael Bartsch, (Cavalier Homes Falcon BA),  Matthew Hansen (Forpark Australia Commodore VZ), Nathan Garioch (Valley Longwall Commodore VZ)), rookie Bobby Jane (Vendetta Tyres Falcon BA) and Shane Hunt (Kustom Workz Falcon AU).
Former series winner Chris Smerdon (Lubrimax Falcon BA) did not start either of today's races following yesterday's accident.