Atkinson crashes at Rally Mexico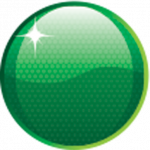 Brake failure has seen Australia's Chris Atkinson crash out of the second leg of Rally Mexico.
The Monster World Rally Team driver officially completed the 16th stage when the Ford Fiesta left the road at the completion of the 41.88km test. Heavy damage to his suspension means he is unable to drive back to midday service and will restart tomorrow under SupeRally regulations albeit down the order.
"The brakes completely failed on the straight into the last corner!" A disappointed Atko told Speedcafe.com.
"I tried pumping the brake pedal but they [brakes] never came back and we crashed hard at speed heading into a second gear corner over the flying finish.
"It's a disappointing position to be in because the speed was starting to come on this morning. We will restart tomorrow and give it massive push to try and set some competitive stage times"
A cruel blow for Atkinson on his return to the WRC after setting quick times in the morning, including a much improved sixth fastest on the previous test.
Atkinson was placed ninth in the event and with time penalties is expected to re-start placed no further than 10 places back.
Up front Frenchman Sebastien Loeb continues his stronghold on Rally Mexico extending his overnight lead to teammate Mikko Hirvonen by a further 17.3s this morning.
"Even yesterday I was pushing really hard but Sebastien [Loeb] was always two or three seconds quicker than me," Hirvonen told Speedcafe.com.
"I need to get a bit more experience in this car to be able to challenge him but now I have to make sure we get to the finish and get first and second place for Citroen."
It's been a topsy-turvy battle for third place between Ford teammates Jari-Matti Latvala and Petter Solberg with Solberg advancing to third on SS15 when Latvala picked up a puncture halfway through the test.
In flying Finn fashion Latvala hit right back on the following 41.88km Otates 2 test setting the quickest time and reclaiming the final podium spot from Solberg as crews headed to midday service in Leon.
Rounding out the top-5 is Norwegian speedster Mads Ostberg who continues to impress behind the wheel of his Adapta Ford.
"We want to improve our times over the next pass. We will make a few small changes to the car and try to fine-tune everything," commented Ostberg.
"We are getting there but there are still some things to improve on the car and I also have to make some changes to my driving style."
The fan favourite in the second Monster World Rally Team car, Ken Block, had an interesting day on the stages coming across brake issues similar to teammate Atkinson on SS16 but heads to Service 12th overall.
"This morning we actually ran my favourite and my least favourite stage, so that was pretty interesting!" Block told Speedcafe.com
"I think we did a good job considering our position on the road but for sure it wasn't perfect and we were a little ragged in places with a few little moments."
This afternoon sees two passes of the 17.91km Comanjilla stage being split up by a dash across the Leon Super Special before crews head to the Service Park for a final 45 minute service tonight.
See below for Speedcafe.com's video with Atkinson after his accident.
Check out Foxsports News report on the day