EXCLUSIVE: Chris Atkinson's Mexican Diary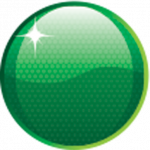 SPEEDCAFE.COM EXCLUSIVE! Atko writes for us!
Speedcafe.com is proud to present Chris Atkinson's exclusive diary, direct from Rally Mexico. The Monster Energy-backed Ford driver has had a tough second day on of his World Rally Championship return.
Below, 'Atko' talks about just what happened and his aim to hit back on the final day…
CHRIS ATKINSON'S MEXICAN DIARY, DAY 2
Hi guys,
Well it just hasn't been our day. We started off strong and set some quick times, but then I lost brakes on SS16 and had a pretty big crash which rocked both Stephane (Prevot) and I. The brakes were starting to fade but then on the final straight over the finish line they went completely due to overheating. We had to make a second gear corner coming from a sixth without any brakes!
While the damage wasn't too bad it was one of the scarier accidents I've had in my career. It's heart in the mouth stuff when you crash at speeds like that. I pumped the peddle a few times and pulled on the handbrake but there was nothing we could do.
CLICK HERE for Speedcafe's report on the accident.
I'm really gutted because I have received more support from this rally than ever before. I really wanted to give the Aussie fans something to cheer about. That is rallying sometimes. It was really fun out on the stages today and great to see all the fans supporting the rally and all the Monster WRT fans.
Tonight we had an autograph signing for the locals and I have never seen so many people flock to the one session in my life! Ken has a real positive attitude to the sport and great with his fans. So it has been amazing to be part of his team in Mexico this weekend. Hopefully we can compete as teammates in future events to come.
I finished the day early due to the crash so I had a bit of time to head to the gym and then sample some of Mexico's finest Subway; which went down a treat! I then headed to a nice Argentine restaurant for a steak before heading back to the hotel tonight.
I would have much rather been spending my afternoon on the stages but at least we will be back tomorrow and pushing hard for some stage victories to round out the event.
Adiós!
Atko
CLICK HERE for a full recap of Day 2 of Rally Mexico.