Winternationals secures new title sponsor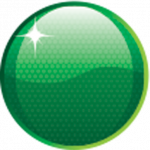 Willowbank Raceway has secured a new naming-rights sponsor for the Winternationals – its flagship race meeting.
Fuchs Lubricants has become the title backer, replacing long-time supporter Castrol EDGE.
The event, which will be known as the 2012 Fuchs Winternationals, will be held over four days on June 8-11 2012.
Fuchs Lubricants (Australasia) managing director Wayne Hoiles said he was looking forward to the next step in the company's drag racing history.
"Fuchs Lubricants is a long-time supporter of motorsport and Australian drag racing, and I am delighted we can now announce our sponsorship of the Winternationals," said Hoiles.
"The event has such a vibrant history as a leading light in the Australian drag racing scene, so we can't wait to start working with Willowbank Raceway in making this year's event a huge success."
The Fuchs Winternationals doubles as the final round of the ANDRA Pro Series.