Mishaps mar opening Kumho V8 race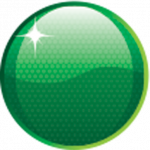 A start-line accident and a bogged tow truck have reduced the opening race of the 2012 Kumho Tyres Australian V8 Touring Car Series at Eastern Creek to a single lap sprint.
The initial incident occurred when front-row qualifier Morgan Haber stalled his MW Motorsport Falcon, and was subsequently collected by Chris Smerdon (Vectra Corp Falcon).
Both vehicles sustained heavy damage in the incident, leaving their participation in tomorrow's two races subject to further assessment this evening.
While Haber's car was quickly recovered, the tow vehicle sent to retrieve Smerdon became bogged in the circuit's muddy outfield, forcing seven of the scheduled eight laps to be run under Safety Car.
Pole-sitter Josh Hunter (Fernandez Motorsport Falcon) survived the subsequent one-lap dash to the flag, beating Scott Loadsman (Beautiful Tiles Commodore) and Jim Pollicina (McDonalds Commodore) to the top flag.
Justin Garioch (Fernandez Motorsport Falcon) and Bobby Jane (Vendetta Tyres Falcon) rounded out the top five.
"It is my first weekend in a V8 Touring Car and I am just really excited for the team," said Hunter after the race.
"They have worked so hard to get this car together. We weren't really looking for results; we just wanted a strong and consistent finish. To come out with this result is really exciting and has given me a lot of confidence for the championship ahead.
"I really wanted this. The more I concentrated and focused; I just got in there and did what I had to do. With the pace that we have shown, I hope we can turn it into a top three at the end of the year but we don't want to count our eggs too soon. Hopefully we can finish this weekend off how we started."
Loadsman used the startline drama to jump from forth place on the grid, whilst Pollicina did even better by making up four places from his seventh placed qualifying effort.
Earlier, Hunter had taken a commanding pole position on his Kumho Series debut by topping the competitive field by a stunning 1.3 seconds in the 20-minute qualifying session.
On his V8 debut MW Motorsport Ford driver Morgan Haber qualified second, ahead of Justin Garioch, Scott Loadsman and Nathan Garioch.
A further two races, over eight and twelve laps, respectively, will be contested tomorrow as part of the season opener of the Shannons Nationals presented by Hi-Tec Oils.
CLICK HERE for more on the Saturday action from the Australian Manufacturers Championship, Radical Australia Cup, Hi-Tec Oils Swift Racing Series and V8 Commodore Cup