Citroen leads the way in Mexico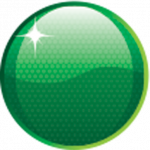 Sebastien Loeb has taken a narrow lead over Citroen team-mate Mikko Hirvonen after Stage 8 of Rally Mexico this weekend.
Hirvonen held the lead at lunchtime, before Loeb moved ahead of the former Ford driver. The new team-mates have remained very close since, only separated by 4.5 seconds.
Only three stages remain on the Friday itinerary – the repeat of the short Guanajuato street stage and two evening runs through the super special.
The second run on SS9, Ortega, was cancelled after spectators were found throwing stones at cars during the first run held on that stage.
While the Citroens lead, the Fords have proven to be very fast in the afternoon session, with Jari-Matti Latvala winning all three stages as he pushes to recover after he collected a rock. That incident dropped him from the lead to eighth earlier today. The Finn now sits fourth, behind Mads Ostberg (Adapta Ford).
Latvala's Ford team-mate Petter Solberg endured a double puncture that dropped him to 13th in the morning. He recovered to is sixth and placing pressure on Ott Tanak (M-Sport Ford).
Evgeny Novikov (M-Sport Ford) sits seventh, just ahead of Australian Chris Atkinson in the Monster Ford on his World Rally Championship return.
Like Solberg, Atkinson picked up a punctured tyre that set him back as he continues to learn the car.
"Before the puncture, this morning had been going pretty well. The first stage was good considering our road position and we were around the same speed as Tänak and Østberg. Considering it's our first time in the car, first time on these tyres, and it's been a while since I was in Mexico I was pretty happy with that," Atkinson said.
"The plan was to stay with those guys and push a bit harder this afternoon and try and get in front of them but unfortunately the puncture pushed us back a bit. We'll try and fight back, but it's a long way to go."
Results after SS8
| | | | | | | |
| --- | --- | --- | --- | --- | --- | --- |
| 1. | 1 | S. LOEB | | 1:20:01.5 | | 0.0 |
| 2. | 2 | M. HIRVONEN | | 1:20:06.0 | | +4.5 |
| 3. | 10 | M. ØSTBERG | | 1:21:03.6 | | +1:02.1 |
| 4. | 3 | J. LATVALA | | 1:21:21.4 | | +1:19.9 |
| 5. | 5 | O. TÄNAK | | 1:21:31.9 | | +1:30.4 |
| 6. | 4 | P. SOLBERG | | 1:21:37.3 | | +1:35.8 |
| 7. | 6 | E. NOVIKOV | | 1:21:50.1 | | +1:48.6 |
| 8. | 21 | C. ATKINSON | | 1:22:41.1 | | +2:39.6 |
| 9. | 7 | N. AL-ATTIYAH | | 1:22:57.9 | | +2:56.4 |
| 10. | 12 | A. ARAÚJO | | 1:23:34.5 | | +3:33.0 |