Speedcafe.com launches mobile site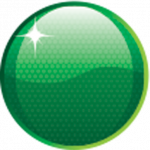 Speedcafe.com has made viewing the site on your mobile device even easier, launching its first mobile news site.
The mobile site, available on all internet enabled smartphones such as the iPhone and Android devices, allows for easy, up-to-date viewing of all of the latest news from Australian and international motorsport.
For those looking for news on their favourite racing category, the easy to use category selection delivers you the latest news, plus results and calendars.
There is also a handy search function at the base of the application.
Speedcafe.com's news editor Grant Rowley says that the mobile site was the next evolution for the site to take.
"The mobile site has only been live for a few hours, and already we've had some great feedback," said Rowley.
"Delivering timely, accurate news is Speedcafe.com's forte, and now it's even easier to view the news while you're away from your desktop computer."
Look out for more features to come on Speedcafe.com's mobile site.