Jones Jr set for Formula Ford debut at Winton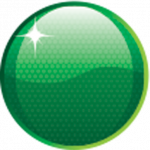 V8 Supercars team owner Brad Jones will watch from the sidelines as his son Macauley makes his Formula Ford debut this weekend.
Macauley Jones will compete in Round 1 of the Victorian Formula Ford Championship at Winton, ahead of a planned national Formula Ford program in 2012, which kicks off next weekend at Albert Park.
Jones is stepping up to Formula Ford after a successful karting campaign, winning three state titles. He will drive a Brad Jones Racing-prepared Mygale 09 this weekend, before slotting into a Minda Motorsport Mygale 011 for the first round of the Australian Formula Ford Championship at the Australian Grand Prix.
"We're going to try and do the full national championship with Minda, as well as the Victorian state series and some rounds of the NSW series with our own car," Jones said.
"We've done a lot of testing here at Winton to prepare for this weekend, and I'm excited about racing wheel-to-wheel in Formula Ford against some of the drivers I raced in karts."
This weekend, Jones will be part of a mammoth 30-car Formula Ford field, which includes former national series competitor Caleb Rayner, Formula Vee graduate Ash Quiddington and 2011 Porsche 944 series front-runner Hamish Hardeman, as well as former karting stars including Jonathan Venter, Anton De Pasquale, Todd Hazelwood, Liam Morey, Jayden Wallis, Luke Marquis and Nick Ellen.
Other categories on the program at Winton this weekend are Formula Vee, Porsche 944s, HQ Holdens, Super TT, Improved Production, Saloon Cars and a new Miniature Race Car Series, featuring miniature motorcycle-engined cars such as Aussie Racing Cars and Future Racers.