ENTRY LIST: Formula Ford grid set for AGP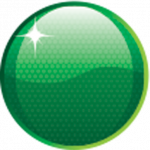 A grid of 18 cars will front up for the opening round of the Australian Formula Ford Championship at Albert Park next weekend.
Leading the list of likely contenders for the prestigious title will be Minda Motorsport's Jack LeBrocq and Sonic Motor Racing's Garry Jacobsen.
LeBrocq, driving the CAMS Rising Star Mygale, finished second in last year's championship, including four race wins and two round wins. After failing to secure a drive in an international class, LeBrocq stands out as an early favourite.
LeBrocq will be the lead Rising Star driver, teamed with Macauley Jones. CLICK HERE for more on Jones.
Jacobsen will be hoping that the champion Sonic team will weave its magic for him as he looks to improve on an up and down 2011 season, which included a broken wrist due to an accident at the Gold Coast. With experience Sonic racers Cameron Waters and Nick Foster moving onto the next phase of their driving careers, Jacobson will lead the team, paired up with West Australian Rhett Noonan.
Last year's Formula Ford Rookie of the Year Mathew Hart will also be a championship contender. Hart will drive for former Formula Ford champions Synergy Motorsport, who will also field cars for Liam Sager and Sam Power. Hart enjoyed a competitive run in the final round of last year's title at Tasmania and hopes that form continues at Albert Park.
Former Commodore Cup racer Scott Andrews was the last driver confirmed on the Formula Ford grid, scoring a last minute deal to drive for the factory Borland team alongside Shae Davies and Ash Quiddington.
The Victorian has had limited Formula Ford miles, but is eyeing a top 10 result.
"I have to thank the guys from Borland for the opportunity," Andrew said.
"I'm down on seat time, but it would be a great result for everyone to be well inside the top 10 by the end of the weekend."
Formula Ford first appear for practice and qualifying on Thursday, followed by one race on Friday, Saturday and Sunday.
See below for Formula Ford's Albert Park entry list;
| | | | | |
| --- | --- | --- | --- | --- |
| # | SPONSOR | DRIVER | STATE | MODEL |
| 2 | Sonic Motor Racing | Garry Jacobson | VIC | Mygale SJ12a |
| 3 | Sonic Motor Racing | Rhett Noonan | WA | Mygale SJ11a |
| 6 | Anglo Motorsport | Jonathan Venter | NSW | Mygale SJ10a |
| 7 | Borland Racing/Davbridge | Shae Davies | QLD | Spectrum 014 |
| 10 | Xceed | Liam Sager | QLD | Spectrum 014 |
| 14 | Minda Motorsport/CAMS Rising Stars | Macauley Jones | NSW | Mygale SJ11a |
| 19 | Borland Racing | Ash Quiddington | VIC | Spectrum 012 |
| 20 | Crabtrees Real Estate | Gavin Dumas | VIC | Mygale SAJ07a |
| 21 | Richter Bricklaying | Dylan Richter | SA | Spectrum 011b |
| 27 | Synergy Motorsport | Sam Power | SA | Spectrum 014 |
| 30 | Team BRM | Tom Goess | SA | Mygale SJ12a |
| 32 | National Surgical | Jon Mills | QLD | Mygale SJ09a |
| 41 | Team BRM | Simon Hodge | SA | Mygale SJ11a |
| 44 | Borland Racing | Scott Andrews | VIC | Spectrum 012 |
| 48 | Lucky Seven | Jake Fouracre | VIC | Mygale SJ10a |
| 49 | Minda Motorsport/CAMS Rising Stars | Jack LeBrocq | VIC | Mygale SJ12a |
| 62 | Innovative Fibre Industries | Mathew Hart | ACT | Spectrum 014 |
| 88 | Connexus Internet | Greg Holloway | VIC | Mygale SJ06a |