Chris Atkinson partners with Speedcafe.com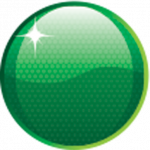 The Monster World Rally Team Ford Fiesta that Chris Atkinson will compete with in this weekend's Rally Mexico features branding from Speedcafe.com.
Atkinson has returned to the World Rally Championship in Mexico as part of a one-off deal with the Ken Block team.
Atkinson says he's pleased to have the support of Speedcafe.com, which will see daily reports on the Australian's progress posted to the site directly from Mexico.
"It's great to have the guys at Speedcafe.com on board and now the fans back home will be able to keep up-to-date and ride the journey with me at Rally Mexico this weekend," said Atkinson.
"For the last 5 years I have been based in Europe and Speedcafe.com has been my number one source to keep up to date with everything happening in the motorsport world back home.
"I read my copy of The Annual on the plane over here and now I'm hoping to give the guys plenty of reason to give WRC even more coverage in the 2012 edition!"