Atkinson, Block reveal Rally Mexico liveries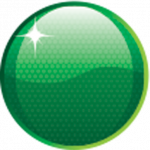 The liveries that Monster World Rally Team drivers Chris Atkinson and Ken Block will compete with at Rally Mexico this weekend has been revealed.
Rally Mexico marks Atkinson's first World Rally Championship outing since the opening round of the 2009 season in Ireland.
Although a one-off deal, Atkinson tested the Ford Fiesta in England last month, and has now completed two days of recce on the rally's stages in Mexico.
"It's been a while since I've competed in a WRC event and I'm pumped to jump behind the wheel and show these boys we've still got it," added Atkinson.
"I've finished second here before (2008, with Subaru) and I've laid down some miles in the car testing in the UK a few weeks back so for me I'm really excited to rally back in the most competitive environment.
"It's a big event and a long way from my home on the Gold Coast so I'll be doing everything in my power to give everyone at home something to cheer about!"
Block meanwhile is preparing to embark on his third consecutive part-time WRC season with his own MWRT squad.
The American, who hosted a show from his 'Gymkhana World Tour' in Australia last year, says that he's happy to have helped Atkinson get back into a WRC car.
"I'm really excited about the fact that we were able bring Atko on for Mexico," said Block.
"We've been friends for a few years, and he's an amazingly talented driver, so we're stoked to be able to have him join on as part of the team for this race.
"He brings a lot of experience to the table, being a former factory driver for Subaru, as well as having taken two second place WRC podiums in 2008 and a handful of other podiums as well.
"Obviously, when Subaru stopped racing in the WRC, Chris was left without a ride, so it's nice to see him getting back to the level where he belongs.
"He's taken second overall here in Mexico before, so it should be an exciting race for us as a team."
The 2012 MWRT livery features heavy branding from naming rights sponsor Monster Energy and the company that Block co-founded, DC Shoes.
Atkinson's car will feature support and branding from two Australian backers in Twin Village Shopping and Speedcafe.com.
Rally Mexico is the third round of the FIA World Rally Championship, and kicks off with a Guanajuato Super Special Stage, which is expected to be attended by 50,000 fans.