MX Nationals gets Monster Energy hit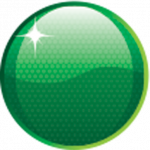 The Australian Motocross Championship – the MX Nationals has unveiled Monster Energy Drink as its naming rights partner for the 2012 season.
The Monster Energy MX Nationals will traverse five states of Australia throughout 2012 and the signing of the international company is a huge boost, adding to TAG-Heuer as a major supporter of the Series.
"We are very excited to welcome Monster Energy onboard and are very encouraged by the growth in participation for 2012," said MX Nationals promoter, Kevin Williams. "Collectively we will give away 30,000 free kid's tickets during the series and also create further opportunities for fans to win tickets, as well as money can't buy experiences via promotions."
"For Monster Energy, motocross is where we really established ourselves as a brand," said Adrian Hunter – Monster Energy manager, Australasia. "The Monster Energy heritage has really come from moto, so for us it is really important to work with Kevin and take the sport to the next level in Australia.
"The sport is growing in Australia, we have international riders coming here, and I think that they will be pleasantly surprised with the series and the talent that Australia has to offer on a domestic level."
One of those international riders is dual British Champion, Brad Anderson who will join Carlton Dry Honda for the 2012 season. He has visited Australia before – being undefeated in three motos at Raymond Terrace in 2010 – obviously a record he wants to continue.
"It's a really big move for me, to move to Australia from the UK, but I'm obviously really excited about it," said Anderson. "It's a new goal for me because I've won the British championship twice now, so I wanted to set my sights on another title internationally.
"I've been doing loads of testing with Carlton Dry Honda and I feel really comfortable already – I just can't wait to race. The series in Australia is a really good one and it's an impressive championship, just unbelievable. I think we're definitely going to give Jay (Marmont – defending Champion) a run for his money, hopefully be consistent and be on the podium every time out."
Marmont moves to the Castrol-backed Monster Energy Kawasaki team, whilst Kiwi Josh Coppins will be joined at CDR Rockstar Yamaha by emerging star, Lawson Bopping in the off-season game of musical chairs.
Meantime, Daniel Reardon returns and will race for KTM in the open category.
The 2012 Monster Energy MX Nationals begins on April 1 at Conondale in Queensland.
2012 Monster Energy MX Nationals Calendar: 
Rd1 – 1 April – Conondale, QLD
Rd2 – 14-15 April – Coonabarabran, NSW
Rd3 – 28-29 April – Wonthaggi, VIC
Rd4 – 12-13 May – Wanneroo, WA
Rd5 – 20 May – Murray Bridge, SA
Rd6 – 1 July – Hervey Bay, QLD
Rd7 – 15 July – Barrabool, VIC
Rd8 – 29 July – Appin, NSW
Rd9 – 19 August – Moree, NSW
Rd10 – 25-26 August – Coolum, QLD