Greg Crick to make Symmons V8 Ute start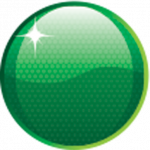 Veteran Tasmanian driver Greg Crick will make his Auto One V8 Ute Series debut at Symmons Plains at the end of the month, driving the category's Wildcard entry.
Crick regularly drives a Dodge Viper in the Australian GT Championship, and has a long motorsport history that includes stints in V8 Supercars, Sports Sedans and tarmac rallying.
The 57-year-old will test the Williams Racetech-run Holden SS Ute at Baskerville prior to the Symmons event, and says he's looking forward to putting in a competitive showing.
"I'm going to try and get the feel of the ute nice and quickly, so I can have a good crack on the weekend," said Crick.
"I've raced at Symmons a fair few times over the years and I'm hoping that home-track advantage with work in my favour.
"I'm under no assumption that it will be easy. The guys that drive them are all very competitive and very good drivers, even though they are a little wild around the edges at times."
Crick will be the 10th driver to step behind the wheel of the #100 Auto One Wildcard Ute since it was introduced last year.
Charlie O'Brien (Clipsal 2011), Marcus Marshall (Barbagallo 2011), Tim Blanchard (Darwin 2011), Dean Canto (Townsville 2011), Marcus Zukanovic (Bathurst 2011), David Besnard (Gold Coast 2011), Tony Longhurst (Sandown 2011), Adam Macrow (Sydney 2011) and Warren Luff (Clipsal 2012) have all competed via the category's guest program.
Former Saloon Car front-runner Kris Walton leads the 2012 Auto One V8 Ute Racing Series after the opening round in Adelaide, two points ahead of fellow Ford driver Ryal Harris.
Andrew Fisher (Ford), Ryan Hansford (Ford) and Nathan Pretty (Holden) complete the top five.