Crashed Murphy Holden to race at AGP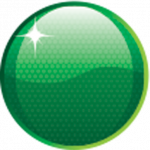 Greg Murphy is set to step back behind the wheel of the chassis he crashed in qualifying in Adelaide last weekend at the upcoming Qantas Australian Grand Prix support races.
The #51 Kelly Racing Commodore received substantial damage in a qualifying incident that saw Murphy rear-end an almost stopped Jonathon Webb at the final corner.
CLICK HERE to read more on Webb's AGP sitaution
While Kelly Racing had evaluated the concept of wheeling out one of its Dreamtime Racing Development Series cars for Albert Park, Murphy has confirmed that his own chassis will be fixed.
"The damage has obviously all been looked at and evaluated," said Murphy.
"(Looking at) the workload to basically change over one of the Development Series cars and implement that for the AGP versus the workload to put my chassis back together and fix it, it's actually going to be a lot more effort to bring another car in and make that work.
"So the effort is going to go into fixing my chassis that was damaged on the weekend and have that available for the Aussie GP, which is great. It's not nice to have to go and change cars, especially when this one has everything in the right places for you.
"I'm really glad that that's going to happen. Obviously it does mean a lot of work for our guys on top of the huge workload, so that's really the downside to it."
The V8 Supercars will run a unique format at Albert Park, with a 'qualifying race' on Friday morning set to see those running at the back of the field progressively eliminated from the race.
CLICK HERE for more on the format