Webb's damaged Commodore ruled out of Albert Park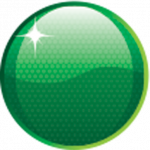 Jonathon Webb has confirmed that he will not compete in his damaged Commodore VE at the non-championship V8 races at the Australian Grand Prix next weekend.
Webb's plain white Triple Eight-built Commodore was collected by Greg Murphy's Pepsi Max Crew Commodore in Sunday's heavy qualifying crash at the Clipsal 500 Adelaide, putting both cars out of the race.
After a throughout inspection of the wrecked car, Webb's team has sent the bent chassis to Logan Smash Repairs to be straightened. Significant damage was sustained on the car's floor and rear rail.
The car will not return to Webb's Tekno Autosports shop until after the Albert Park event.
With almost no spare Triple Eight-built Commodores available to race, Webb says that a number of options to front at the Grand Prix are being assessed, including leasing the Monster Energy Drinks Commodore that Scott Pye races in the Dunlop Series.
Other options are being discussed with V8 Supercars.
Webb says that a final decision will be made on Friday to ensure his team's truck can leave its Yatala, Queensland-base on Sunday afternoon.
"There's no chance of getting that car back for the Grand Prix," Webb told Speedcafe.com.
"All going well, we'll get that car back from the panel shop a day or two after we get back from Melbourne.
"From there, we will spend a busy couple of days getting it ready to head down to Tassie (the second event of the V8 Supercars Championship).
"Now, we've just got to work out what's available, what our options are and what we do for the Grand Prix. We're probably not going to know what we're going to do later this week."
CLICK HERE for more with Jonathon Webb in this week's edition of Cafe Chat.