New V8 chassis history website launched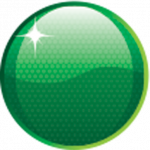 A website dedicated to covering the histories of individual V8 Supercars chassis has been launched.
The brainchild of V8 commentator, writer and historian Aaron Noonan, the site's contents have been Noonan's labour of love for nearly a decade.
Over 300 V8 Supercars have been constructed over the past 20 years and the new 'V8 Sleuth' website has been designed as a resource among collectors, prospective buyers and fans as the interest and collectability of older V8 Supercars increases.
CLICK HERE for a view the V8 Sleuth website.
Subscriptions to view the entire contents of the V8 Sleuth site is $400 plus GST for 12 months access.
Noonan says that due to the nature of the V8 Supercars Championship, the site will never stay still.
"It really started when I first started working full-time in the V8 Supercar industry over a decade ago and it wasn't much more than some random notes kept in a few files," Noonan told Speedcafe.com.
"Over time it's morphed into a massive project!
"As time as gone by, and other people have shown an interest in what I was doing, I guess the motivation to push on with it only grew.
"Mark Oastler (former Network 10 commentator and Australian Muscle Car Magazine editor) was one of the early forces to encourage me to push on with it and ever since, V8 Supercar teams, drivers, engineers and PR people have been great with their assistance.
"I'm a big believer in history and archiving and the like. As an industry we haven't done a good job of it in the past – this site will change that in this small slice of the racing world that we work in.
"The site will have over 300 cars loaded into it with timeline histories and multimedia. It's searchable by car status, manufacturer and keywords can also be searched for.
"The beauty too is that the site will constantly be evolving and never standing still. As long as teams are building, re-building, selling, buying and repairing cars, the V8 Sleuth site will remain fresh and continue to evolve."
The V8 Sleuth website has the endorsement of leading V8 Supercar teams Triple Eight Race Engineering, Holden Racing Team, Dick Johnson Racing, Stone Brothers Racing, Ford Performance Racing, Kelly Racing, Brad Jones Racing and Garry Rogers Motorsport.
It also has the endorsement of legendary teams and car constructors in Perkins Engineering, Glenn Seton Racing, Gibson Motorsport and Larkham Motor Sport.
An online classifieds section will also be added during 2012, turning the site into a specialised, one-stop buying and selling resource for old V8 Supercars chassis.