GT3 Cup competitor unveils 2012 sponsor, livery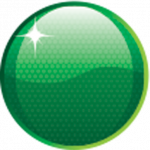 Fraser Ross has revealed the look of his Porsche 997 that he will race in the 2012 GT3 Cup Challenge.
At a function this evening, Ross announced a sponsorship deal with the Porsche Centre Brighton in Melbourne.
It will be the 21-year-old debut in the second-tier Porsche class (for 997 and 996 Carrera Cup cars).
Ross, a former competitor in Victorian historic touring cars, also revealed that he will compete in American Tranzam competition at Watkins Glen later this year.
Ross says that his future goal is to compete in the Porsche City Index Carrera Cup class and see the GT3 Cup Challenge as the ideal launchpad.
"We have chosen the GT3 Cup Challenge as the next step in my motorsport career," Ross told Speedcafe.com.
"Racing in the Porsche GT3 Cup Challenge category will provide close competition and exciting racing. This will provide me with another yardstick with which to measure my performance against seasoned and quick drivers.
"Also, my aim is to climb up the Porsche competition ranks and compete in the Porsche City Index Carrera Cup category in the near future."
"Porsche Centre Brighton is the newest Porsche dealership in Australia and is celebrating its third anniversary this year," Porsche Centre Brighton dealer principle Steve Ellett said.
"We are very happy to announce that we will be competing in the GT3 Cup Challenge category with our big hope driver Fraser Ross at the wheel."
The opening round of the GT3 Cup Challenge will be held at Mallala on April 15-17.