GALLERY: Fan photos from the Clipsal 500 #2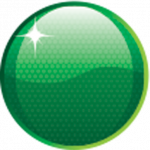 The Clipsal 500 Adelaide is more than just a motor race – it's a party – and Speedcafe.com was there to join in the fun.
The Speedcafe.com girls, led by Lucy, Bel, Ali and Courtney, were again out in force handing out stickers and show bags to the fans across the weekend.
The Speedcafe.com team were also sellong copies of the recently released edition of The Annual. CLICK HERE to purchase your copy.
See below for behind-the-scenes images of the Speedcafe.com girls and what they got up to in the paddock on Sunday.
CLICK HERE to view Saturday's gallery.
[nggallery id=105]