Holden teams admit fuel economy deficit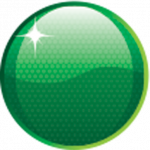 Leading Holden squads TeamVodafone, the Toll Holden Racing Team and Kelly Racing have conceded that there is work to do in order to match Ford Performance Racing's impressive fuel economy.
The Ford team took a one-two finish from yesterday's second leg of the Clipsal 500, which ran Safety Car-free for its entire 78 lap duration.
Garth Tander had led the race in the middle stint, but was unable to fend off eventual winner Will Davison as he was forced to conserve heavily in order to make it home on just two stops.
"It's power versus fuel, and you won't to make as much power as you can while using as little fuel as you can," said Tander of the situation.
"Clearly we've got a bit of work to do in that area, but we know where we're at and we've got a few ideas as to what we need to do. FPR are clearly the benchmark."
There were even greater issues at TeamVodafone yesterday, where Jamie Whincup fell from the lead to his eventual fourth place finishing position when a misfire emerged after the first stops.
The problem occurred while Whincup's car was being run on a lean fuel setting, and according to team manager Adrian Burgesss, could only be fixed by richening the mixture.
"Clearly we are not doing the best job in the fuel area," Burgess told Speedcafe.com.
"We'll go back, look at every area which involves that and analysis what's what. We'll use the Grand Prix to try things too.
"We richened it up to see if that would help, and it did, but obviously the fuel numbers we were getting were the wrong ones.
"Without a Safety Car here, it's always going to be a fuel race. We couldn't richen it up that much to help the misfire (and still finish on two stops). We tried to keep a balance, so we took the decision to not fight a fight that we weren't going to win.
"Clearly we have work to do. We've got good one lap pace and we've got a good race car, so we'll go back and get our head down and come out fighting."
Craig Lowndes and Rick Kelly both found themselves having to complete 29 lap final stints, with the former having been switched from a three-stop strategy midrace .
While the TeamVodafone driver was able to crawl home in fifth, Kelly pitted with two laps remaining, dropping the Jack Daniel's Racing pilot from seventh to 11th.
"We've got a fuel economy issue that we need to get sorted," concluded the 2006 champion.