Denny Hamlin wins at Phoenix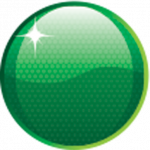 Denny Hamlin has kicked off his relationship with his new crew chief with victory at the Subway Fresh Fit 500 at Phoenix International Raceway.
In just his second race with 2011 Sprint Cup championship crew chief Darian Grubb on his pit box, Hamlin held off Kevin Harvick in a 53-lap green-flag run to win the 312-lap race.
The victory has handed his the series lead.
Harvick lost fuel pressure with fewer than two laps left but had enough momentum to retain the second position, 7.315 seconds behind the race winner.
Greg Biffle came home third, followed by Jimmie Johnson and Brad Keselowski. Kyle Busch, Martin Truex Jr., Jeff Gordon, pole-sitter Mark Martin and Joey Logano completed the top 10.
Australian Marcos Ambrose was running third with 15 laps remaining before an engine failure spoiled his chances.
Results, Phoenix
| | | | | | | | | |
| --- | --- | --- | --- | --- | --- | --- | --- | --- |
| FIN | ST | CAR | DRIVER | MAKE | SPONSOR | PTS/BNS | LAPS | STATUS |
| 1 | 13 | 11 | Denny Hamlin | Toyota | FedEx Office | 47/1 | 312 | Running |
| 2 | 8 | 29 | Kevin Harvick | Chevrolet | Rheem | 44/2 | 312 | Running |
| 3 | 7 | 16 | Greg Biffle | Ford | 3M Commercial Graphics | 41/0 | 312 | Running |
| 4 | 4 | 48 | Jimmie Johnson | Chevrolet | Lowe's / Kobalt Tools | 41/1 | 312 | Running |
| 5 | 28 | 2 | Brad Keselowski | Dodge | Miller Lite | 40/1 | 312 | Running |
| 6 | 12 | 18 | Kyle Busch | Toyota | M&M's Ms. Brown | 39/1 | 312 | Running |
| 7 | 25 | 56 | Martin Truex Jr. | Toyota | NAPA Filters | 38/1 | 312 | Running |
| 8 | 30 | 24 | Jeff Gordon | Chevrolet | Drive to End Hunger | 37/1 | 312 | Running |
| 9 | 1 | 55 | Mark Martin | Toyota | Aaron's Dream Machine | 36/1 | 312 | Running |
| 10 | 9 | 20 | Joey Logano | Toyota | The Home Depot | 34/0 | 312 | Running |
| 11 | 5 | 42 | Juan Montoya | Chevrolet | Target | 33/0 | 312 | Running |
| 12 | 18 | 43 | Aric Almirola | Ford | Smithfield "Allez cuisine" | 32/0 | 312 | Running |
| 13 | 26 | 17 | Matt Kenseth | Ford | Best Buy | 32/1 | 312 | Running |
| 14 | 29 | 88 | Dale Earnhardt Jr. | Chevrolet | National Guard / Diet Mountain Dew | 30/0 | 312 | Running |
| 15 | 19 | 51 | Kurt Busch | Chevrolet | Phoenix Construction Services | 30/1 | 312 | Running |
| 16 | 17 | 47 | Bobby Labonte | Toyota | Kingsford / Scott Products | 28/0 | 312 | Running |
| 17 | 24 | 99 | Carl Edwards | Ford | Subway | 27/0 | 312 | Running |
| 18 | 15 | 22 | A.J. Allmendinger | Dodge | Shell / Pennzoil | 26/0 | 311 | Running |
| 19 | 41 | 93 | Travis Kvapil | Toyota | Burger King | 25/0 | 311 | Running |
| 20 | 3 | 78 | Regan Smith | Chevrolet | Furniture Row / Farm American | 24/0 | 311 | Running |
| 21 | 6 | 39 | Ryan Newman | Chevrolet | Wix Filters | 23/0 | 310 | Running |
| 22 | 2 | 14 | Tony Stewart | Chevrolet | Office Depot / Mobil 1 | 23/1 | 310 | Running |
| 23 | 23 | 36 | Dave Blaney | Chevrolet | Ollie's Bargain Outlet | 21/0 | 309 | Running |
| 24 | 42 | 32 | Mike Bliss | Ford | U.S. Chrome / Southern Pride Trucking | 0 | 309 | Running |
| 25 | 34 | 34 | David Ragan | Ford | Barrett-Jackson | 20/1 | 309 | Running |
| 26 | 35 | 249 | J.J. Yeley | Toyota | America Israel Racing | 18/0 | 309 | Running |
| 27 | 40 | 33 | Brendan Gaughan | Chevrolet | South Point Hotel & Casino | 17/0 | 308 | Running |
| 28 | 36 | 38 | David Gilliland | Ford | Rick Santorum for President | 16/0 | 308 | Running |
| 29 | 43 | 30 | David Stremme | Toyota | Inception Motorsports | 15/0 | 306 | Running |
| 30 | 16 | 15 | Clint Bowyer | Toyota | 5-hour Energy | 14/0 | 306 | Running |
| 31 | 20 | 27 | Paul Menard | Chevrolet | Tarkett / Menards | 13/0 | 303 | Running |
| 32 | 14 | 9 | Marcos Ambrose | Ford | Stanley | 12/0 | 295 | Engine |
| 33 | 11 | 31 | Jeff Burton | Chevrolet | Wheaties | 12/1 | 291 | Engine |
| 34 | 10 | 5 | Kasey Kahne | Chevrolet | Farmers Insurance | 10/0 | 274 | Running |
| 35 | 22 | 83 | Landon Cassill | Toyota | Burger King | 9/0 | 272 | Running |
| 36 | 32 | 10 | David Reutimann | Chevrolet | Accell Construction | 8/0 | 248 | Engine |
| 37 | 21 | 1 | Jamie McMurray | Chevrolet | Bass Pro Shops / Tracker Boats | 8/1 | 212 | Engine |
| 38 | 33 | 26 | Josh Wise * | Ford | Morristown Driver's Service | 6/0 | 110 | Vibration |
| 39 | 31 | 13 | Casey Mears | Ford | GEICO | 5/0 | 109 | Accident |
| 40 | 38 | 87 | Joe Nemechek | Toyota | AMFMEnergy.com / Pellet & Wood Stoves | 0 | 62 | Brakes |
| 41 | 39 | 7 | Robby Gordon | Dodge | Speed Energy | 3/0 | 33 | Brakes |
| 42 | 27 | 23 | Scott Riggs | Chevrolet | North Texas Pipe | 2/0 | 29 | Brakes |
| 43 | 37 | 98 | Michael McDowell | Ford | Curb Records | 1/0 | 8 | Brakes |
Check out the Foxsports News report