Webb Commodore in doubt for AGP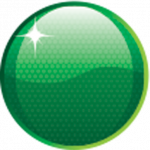 Jonathon Webb is out of this weekend's Clipsal 500, and his Tekno Autosports team will access the damage on his Commodore VE in the coming days to determine if it is repairable before the Australian Grand Prix at Albert Park.
Webb was involved in a qualifying incident at Turn 12 of the Adelaide street track where he was slammed into by Greg Murphy.
Murphy's Pepsi Max Commodore VE has already been ruled out of this afternoon's race. CLICK HERE for full details on Murphy's accident.
Webb's car has sustained significant rear end damage, including a bent rear rail and floor.
The Tekno team will access the damage before making a decision on if the car will be ready for the non-championship AGP event in two weeks.
V8 Supercars teams are required to 'park up' at the Grand Prix on Tuesday ahead of the Albert Park race.
The Sydney-born driver says that it will be touch-and-go if his all-white Commodore will be ready in time.
"Looking at it, it's going to be tough to get the Grand Prix," Webb told Speedcafe.com.
"You never really now until you get back to the shop, but we'll wait and see. The boys are stripping it down now. We're at least a day away from finding out where it's at and what it needs."
Webb's team does not own a spare car, leaving the it with little choice – either fix it or find a replacement entry.
"We don't have a spare car. That is the big thing," he said.
"It's a brand-new car, it's the last of Triple Eight's Commodores. There's no spares, there's no chassis laying around, so we'll have to do our best to rebuild this one."
The accident, which happened after eight minutes of this morning's qualifying, was caused when Mark Winterbottom and Webb were creating space for a hot lap. Murphy, on a fast lap of his own, could not slow his car down in time, slamming into the rear of Webb's car at high speed.
Webb said it was a "big hit" and admitted that this sort of accident was bound to happen, due to the nature of the track and qualifying format.
"It was a real big hit," Webb told Speedcafe.com.
"It has been typical of what's going on in the category at the start of qualifying sessions. We always knew that this circuit is worst than most with the slow corner before the start of the lap.
"Cars line up behind cars and we had that really bad concertina effect and the consequences are massive.
"Murph came through there on a red hot one, and I saw him last minute and did my best to get out of the way. I thought I was going to be OK, but it was a shock to feel him come back into me.
"It was a big, big hit. There's no doubt about it. It threw me a long way down the road before the car finally came to a rest."
CLICK HERE for results from Race 2's qualifying.
See below for Speedcafe.com's Clipsal 500 Adelaide Race Guide