Nissan panels head to Kelly Racing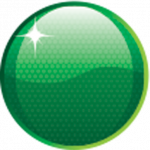 Kelly Racing's Nissan V8 Supercars project is set to pass a key milestone, with a delivery of pre-production body panels being dispatched from the United States.
The panels are being sent to KR's Melbourne facility so that the racing versions can be designed and manufactured.
While Nissan has yet to confirm which of its models will be represented in the V8 Supercars Championship, it is understood that the race cars will resemble Nissan's all-new Altima.
The 2013 Altima road car is scheduled to make its public appearance in New York next month, and eventually replace Nissan's ailing Maxima in Australian showrooms.
Speaking at the Clipsal 500 Adelaide, driver/owner Todd Kelly confirmed that Nissan USA has completed a special pre-production run of panels for the V8 Supercars program.
The racing panels will be designed to fit around Kelly Racing first Car of the Future chassis, which it has recently completed.
"We've got our first complete chassis off the jig, which is a fair way in front of any other team, and they're resetting the jig to start building the second chassis," confirmed Kelly.
"Then we put all the manufacturer specific panels on top of that. They've managed to do a pre-production run of all the panels which ran down a production line in America yesterday of all the panels for the first cars. They'll be airfreighted over to us.
"Getting the parts and building the car is probably the easiest thing and quickest thing. It's actually designing all of the aero kit and the engine bits that is the huge job.
"It's something that I'm extremely excited about. I can't wait to get back to work and see what work the progress the guys have made."
Kelly Racing is aiming to have its first complete chassis ready for testing in August, and have six (four race cars and two spares) ready for the start of the 2013 season.
Nissan is expected to confirm the makeup of its V8 Supercars engine package in the coming weeks, having delayed its initial plan for an unveiling at this weekend's Clipsal 500.