SUPPORTS: Crashes highlight support races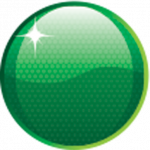 A number of heavy impacts betweens cars and concrete have been the talking points of the support races on the final day of the Clipsal 500 Adelaide.
In the Australian GT class, Kevin Weeks was the high-profile incident, slamming the tyre wall at the Senna Chicane. His brand-new Ford GT sustained heavy damage.
Also in the wars was Peter Edwards, who spun after contact with James Brock. Brock went on to finish second in the race and second for the round, while Edwards claimed third overall.
But while there was chaos, no one could touch the Porsche of Klark Quinn, who went on to take a comfortable win, round success and an early lead in the title chase.
Formula 3 held an action-packed race, with a number of heavy incidents. Ben Gersekowski was the first to hit hard, damaging three corners of his Dallara in an accident that started at Turn 1 before his car finally came to a rest at Turn 3.
Soon after, Jordan Skinner and John Magro collided on the approach to Turn 9.
In the wake of the mess was James Winslow, who showed the field a clean pair of heels to to take the win from Mat Sofi and reigning champ Chris Gilmour.
The Touring Car Masters Series was also not immune to damage, with a spectacular fire under the Falcon XY GTHO of Doug Westwood. Ironically, Westwood's Ford is entered under Falcon Fire Protection …
John Bowe created flames of his own, winning in his Ford Mustang, leading home Andrew Miedecke, Jim Richards, Bill Pye and Eddie Abelnica.
V8 Utes saw Kris Walton take the race win ahead of Ryal Harris and Andrew Fisher. Ryan Hansford, David Sieders, Nathan Pretty, Rhys McNally, Gary Baxter, Warren Luff and Kim Jane rounded out the top 10 finishers.
The Aussie Racing Cars held one race today, with Adrian Cottrell maintaining his unbeaten run of wins, giving him a perfect start to his title defence. Cottrell defeated former series winner Kyle Clews, Tyler Owen, Trent Young and Peter Carr. Rounding out the top 10 for the race was Simon Smith, Richard Fricker, Travis Edwards, Brendon Pingel and Darren Chamberlin.
CLICK HERE for complete Race 3 coverage of the Porsche City Index Carrera Cup from Adelaide.