Baird turns the tide in Carrera Cup Race 3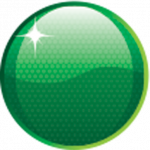 Craig Baird has won the final race of Porsche City Index Carrera Cup at the Adelaide street circuit.
The reigning champion ended Alex Davison's domination of the weekend, beating him off the line and leading each lap of the race. Davison shadowed Baird to finish less than 0.3s behind in second.
GT3 Cup Challenge regular Matt Kingley made up for a frustrating weekend with a third place finish. The Queenslander had suffered a mechanical failure in the first race, before storming to sixth in Race 2.
Steve Richards and Daniel Gaunt exchanged paint on a number of occasions in the final, with Richards finally getting the upper hand, finishing fourth.
Sixth went to Tom Tweedie from Elite class winner Max Twigg, James Koundouris, Tony Bates and Nick Foster.
The second round of the championship will be held at Albert Park in two weeks time.