Accident rules Greg Murphy out of Clipsal 500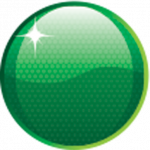 Greg Murphy will not start this afternoon's second leg of the Clipsal 500 following a big accident in qualifying.
Murphy's Pepsi Max Crew Commodore collected the back of Jonathan Webb's Tekno Autosports Commodore while the latter was creating space for a hot lap.
The accident occurred at the exit of Turn 14, with Murphy on a hot lap having been the first out of pitlane when the green flags flew.
CLICK HERE for Speedcafe.com's qualifying report
While the Tekno team is currently assessing the damage to its #19 car, Murphy's entry has already been withdrawn.
Kelly Racing manager Tony Dowe told Speedcafe.com that car #51 will be stripped today before being sent back to the team's Braeside, Melbourne, workshop.
"It's quite a lot of work staring us in the face with this car, so the best thing the guys can do is reduce the workload during the week by taking it apart today," said Dowe.
"Once we've done that we'll have a better idea of what we've got to get done back at the shop.
"It was a big accident, and kind of silly, because the drivers were told not to mess around on that part of the circuit during their briefing and the two guys who were in front of Murphy don't seem to have heard that."