SUPPORTS: Saloon Car ace wins 300th Ute race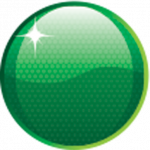 Queensland saloon car driver Kris Walton won the 300th V8 Ute Series race at the Clipsal 500, Adelaide today.
Walton snatched the win after hunting down and passing Auto One wildcard driver Warren Luff.
"It was hard work to get there from sixth on the grid, Warren made it hard for me, when he was slowing us down coming into the corners. It's a great feeling and a great job for Rod Dawson and the Rentco team," said Walton.
Leading V8 Utes driver cameron McConville was forced to start from the rear of the grid after the category management found a irregularity in the technical specifications of his Bundaberg Racing Ute. He finished 21st.
In the other classes, Adrian Cottrell continues his winning ways in the Aussie Racing Cars, taking the Race 2 and 3 win. Cottrell was in a class of his own, leading home Peter Carr and Simon Smith in the races respectively.
In the Touring Car Masters, Gavin Bullas led home Race 1 winner John Bowe in the reverse grid race, while James Winslow took out Race 2 in Formula 3. Mat Sofi and Chris Gilmour rounded out the top three.
In the final race for the evening – the one-hour Australian GT race – Klark Quinn stole the race win after a long battle with Erebus Racing's Peter Hackett.
Quinn, driving a Porsche GT3-R, swapped positions with Hackett on numerous occasions during the race until Hackett was involved in an incident with a Mark Eddy's Audi with less than five minutes remaining. The incident also involved Allan Simonsen's Ferrari.
Jordan Ormsby (Porsche) finished second ahead of Peter Edwards/Simonsen, James Brock (Mercedes) who endured a late spin and John Briggs (Mosler).
A crowd of 77,900 attended the famous street circuit today.