Jason Bright demands change at "ridiculous" Turn 8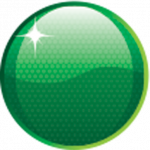 Jason Bright has demanded that the Clipsal 500's Turn 8 be changed following his massive Lap 5 accident in the opening race of the 2012 V8 Supercars Championship today.
Bright has sustained a shoulder and hip injury in the accident after his Team BOC Commodore slipped on oil laid by James Courtney's factory Holden.
CLICK HERE for Courtney's reaction to the incident.
It remains unclear if the #8 Team BOC Commodore will be repaired for tomorrow's race.
Bright says he was a passenger in the crash, but he should never have been in the position to sustain such great damage and injury.
"Turn 8 is ridiculous. They have to improve the safety there," Bright told Speedcafe.com.
"That is probably one of the biggest hits I've had, and they haven't done anything to improve that corner."
Adelaide's notorious Turn 8 has been the seen of several significant accidents since its current 'sweeper' former was introduced 10 years ago, including that which claimed the life of Ashley Cooper in 2008.
Brights says that track officials need to have a serious look at improving driver safety at the corner.
"We need a 'Safer' barrier there like NASCAR and they need to improve the angle even more," he said.
"The wall doesn't need to be on edge of the track, it could have a kerb there and there doesn't need to be a guard rail on the inside of the corner. It's absolutely ridiclous.
"Until someone else gets killed there, they won't do anything about it. I think the whole f***ing thing needs a reshape."