Honda makes fast start at Rally Calder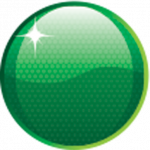 Honda team mates Eli Evans and Mark Pedder lead the way at the end of the mid-point of heat one of the opening round of the Bosch Australian Two Wheel Drive Rally Championship, Rally Calder presented by East Coast Bullbars near Melbourne.
Evans remained steadfast on the top of the leader board after taking a conservative approach on the opening day of the rally, while Pedder finished the opening day in second after admitting to attacking a little too hard in the challenging conditions.
A surprise packet in the form of young Canberra driver Adrian Coppin was third in the 2WD Championship in a well thought attack in his Ford Fiesta.
Tearaway South Australian Jack Monkhouse in a rear drive turbo Nissan Silvia were in second early before slipping to ninth after a small error but climbed up to fourth by the time the day was done.
The two Honda Jazz have dealt with the tricky Rally Calder conditions even better than leader Evans predicted.
"I knew the car was going to be strong but it has exceeded my expectations," said Evans.
"This is a funny event, the one who's made the least mistakes will win, it's almost like a circuit race but on dirt – every move has to be perfect."
The fight for the Bosch Australian Four-Wheel-Drive Rally Championship has seen three contenders dicing for the lead over the opening stages.
Little known Victorian Nicholas Box leads by 0.7-seconds from Michael Boaden (NSW), with Queenslander Steve Shepheard a further 5.3 seconds back in third.
Prominent actor Shane Jacobson was steady all day finishing the first heat 14th in the 4WD Championship. Jacobson had slipped to as low as 16th over the eight stages but found time as he gained confidence in the latter part of the day.
Four times Australian Rally Champion Neal Bates, making a return to the sport in the Australian Classic Rally Championship in his Toyota Team Europe Celica replica, has had a day-long fight with Grant Walker in a Ford Escort RS1800. The Toyota driver led early but then had a time consuming spin before regaining the lead and then slipped back behind Walker after a small error at an intersection. Walker leads by 4 seconds at the end of the day with Jeff David in a Porsche 911 in third a further 14.1 seconds back
Polaris has controlled the inaugural stages of the Side by Side Rally Challenge with Cody Crocker at the top of the time charts and Polaris counterparts filling the next two positions.
Meanwhile in the opening round of the Australian Tarmac Rally Championship, Peter Gazzard set the pace in modern class with Stephen Sims leading the Classic class.