Cool suit failure costs David Reynolds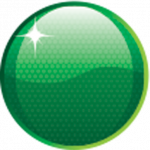 A cool suit failure has cost David Reynolds in his debut drive with the Ford Performance Racing team.
The Bottle-O-backed driver started today's first leg of the Clipsal 500 with a non-functioning cool suit. He battled through heat exhaustion until lap 45 when he made a mistake at Turn 8, collecting the wall heavily.
He says a kinked hose in the unit is to blame.
"I'm pretty sure that when I got in the car at the start, one of the cool suit hoses kinked and it has frozen the lid," Reynolds told Speedcafe.com.
"I can drive for 15 laps on the limit without it, but I just could not go any further. I was making mistakes, I was trying to push on without risking it. I tried to do it as best I could."
Reynolds is regarded as one of the fittest drivers in the field, but he says his slim frame worked against him.
"Being a skinny person, you heat up really quick, but you can't train for how I was feeling out there," he said.
"I tried not to whinge on the radio, but I should have said something a bit earlier. Maybe they should have thrown some ice in at the stop or given me something to cool down.
"I honestly can not drive when it's hot."
The Ford Performance Racing crew says that it will work into the night to ensure the car is ready for tomorrow's second 250km race.