Clipsal 500 opening event status under threat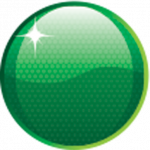 The Clipsal 500's position as the opening event of the V8 Supercars Championship could come under threat if it does not support chairman Tony Cochrane's vision of holding the first race of the championship under lights.
In his traditional Saturday morning press conference at the Clipsal 500, Cochrane outlined his plan for the season to kick off – in prime-time – under lights.
It was revealed yesterday that Cochrane is in talks with the South Australian Government about the chance of the Clipsal 500 hosting the opening event in the evening. Cochrane would not commit, however, to the famous Adelaide street circuit in fact being the first event of the year.
Regardless, Cochrane is pushing for the first race to be the one and only V8 race held in the dark.
"We would like to do a night race at the opening round, whether the opening round is here (in Adelaide) or somewhere else," Cochrane said in the press conference.
"I see it as a once a year opportunity. We see the night race as being a one-off.
"We don't envisage that they'll be more than one round under lights. It's kind of a unique aspect, in the same way as the State of Origin in the NRL – just because it's a success, they don't suddenly have nine State of Origin games."
The opening event of last year's championship was held under lights at Abu Dhabi. Other night races have been considered, including at Queensland Raceway, although cost has prohibited the exercise.
"Queensland Raceway's plans for a night race have been shelved," he said.
"You certainly couldn't justify the cost."
Cochrane confirmed that the entire cost of holding the Clipsal 500 under lights would be worn by the South Australian government.
The first race of the V8 Supercars Championship will be held at 1435.
See below for Speedcafe.com's Clipsal 500 Adelaide Race Guide.