SUPPORTS: Wrap from Friday track action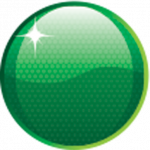 A total of 62,700 fans converged on the Clipsal 500 Adelaide circuit for the second day of the famous event.
With a total of eight categories, there was plenty to see and do at the street circuit.
CLICK HERE for Speedcafe.com's report on the V8 Supercars top 10 shoot out.
CLICK HERE for Speedcafe.com's race report from the Dunlop Series.
CLICK HERE for Speedcafe.com's race report from Carrera Cup.
In the other classes, James Winslow won the opening race of the 2012 Formula 3 Australian Drivers Championship and, in doing so, raced into the record books.
Winslow's 17th career win equalled the record for all-time F3 race wins in Australia, a stat he now shares with two-time champion Paul Stephenson and 2007 champion Tim Macrow. Mat Sofi finished ahead of reigning champion Chris Gilmour.
Andrew Fisher won the first Auto One V8 Utes Series race of the year, which was also the first win for the FG Falcon in the category.
Pole-sitter David Sieders lead until an electrical drama halted his progress, allowing Ryal Harris to lead, before Fisher took the lead between turns seven and eight.
Rhys McNally was third from Kris Walton and Cameron McConville, although that result is under investigation by the stewards.
John Bowe continued his winning ways in the Touring Car Masters, beating home Andrew Miedecke and Gavin Bullas.
Also keeping the champion winning feeling going was Adrian Cottrell, who won the opening race of the Aussie Racing Cars. Cottrell crossed the line two seconds ahead of peter Carr, Kyle Clews, Maurice Masini and Trent Young.
And in the only category that did not hold a race, Australian GT conducted its qualifying session, with Greg Crick's Viper took pole position.
Track action resumes tomorrow with all categories on track ahead the V8 Supercars Championship first race of 2012 at 2.35pm (local time).