Keith Evers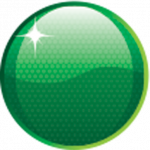 Keith Evers was one of the key people in the establishment and running of WPS Racing. He was Craig Gore's right hand man and kept the team operating on a day-to-day basis. He also played a part when Gore started up Champ Car outfit Team Australia.
Prior to making a name as a team manager, Evers was a Speedway racer, mechanic and a race crew chief, working for 00 Motorsport and Anthony Tratt's Toll backed V8 Supercars team.
"I had an interest in motor sport from when I was a kid," Keith Evers explained to Speedcafe.com.
"I started racing Speedway when I was 15, no one was really into racing in my family but I had an interest and it went from there."
Speedway was soon followed by several other categories including AUSCAR.
"I started Speedway, just Saloon Cars and Grand Nationals, or what are called Super Sedans now," said Evers.
"I did that for a few years then went circuit racing. I started in Formula Ford then went to Formula 2, Production Cars and AUSCARS.
"I started off at the Thunderdome, played around there a bit, then built some cars for a few people, before quitting racing in the mid-1990s."
Having retired from racing, Evers ended up working for Michael Borland and his Spectrum race team. After several years working on Formula Fords for Borland, he got the opportunity to work in V8 Supercars – as a team owner.
"When the Development Series first started I started a Konica car team," said Evers.
"I had an ex-Perkins VS Commodore which I leased out. I ran the car myself for several rounds but mainly leased out the car.
"I sold everything at the end of 2001 and took up a role at 00 Motorsport as number one mechanic on Niel Crompton's car."
Evers worked at 00 for just over 18 months, getting out before the team collapsed.
"It was one of the best facilities in the county at the time," said Evers.
"Alan Heaphy advertised a role so I called him up.
"I really enjoyed it there, it was ultra professional, I just don't think they had the right engineering. They did everything in house, but as a mechanic it didn't look like it was working.
"Craig (Lowndes) shone a few times but we couldn't give him the car to do it.
"I could see the writing on the wall and moved on, there was a lot of pressure on everyone in those last months."
After leaving 00, Evers went to work for Anthony Tratt before making the decision to move to Queensland to start up WPS Racing for Gore.
"They were different years," laughed Evers.
"They were incredibly difficult.
"I'm still very good mates with Craig and he did nothing wrong by me, he had a massive amount of money and did incredibly well.
"He bought the B-Double transporters from 00 and said 'let's go racing'.
"Four weeks before Clipsal I had four or five guys and we looked at everything and thought 'oh shit'.
"Everyone thought I was crazy, they didn't think that the team would last five minutes.
"I thought I'd give it a go and it was a shock when I got there, but we got there. It was a steep learning curve, you had to laugh."
During the years that Gore owned the team, he was outspoken, wasn't afraid to make the news and ran the team his way, on his terms for the benefit of his finance business WPS. It made running the team challenging for Evers, but he was able to separate himself from Gore's world and concentrate on running a professional V8 Supercars team.
"I tried to distance myself from some of the things that Gore said, I concentrated on running the race team," said Evers.
"I had to run the racing business like his non-motor sport companies, which wasn't possible.
"He wanted to run it his way and that was fair enough, at the end of it everything was working quite well.
"I was involved in the marketing and the board room stuff where decisions were made, but I tried to limit myself to the operational side.
"I didn't get involved in the nitty gritty of the deals, it didn't interest me. I'd just do the best I could with what I had."
Having started the team up prior to the 2004 season, by the end of 2007 it was looking shaky.
"Its closure was frustrating," said Evers.
"I think it was a couple of weeks before Clipsal in 2008 that we knew there were dramas.
"We were on our way to the Bathurst 12 hour taking the ride cars with a few of the boys. On the Thursday or Friday Craig called me and said he'd cull the program to one car.
"WOW (Sight and Sound) where still with us and we were going to have Max Wilson drive the car.
"I got back a few days later and it was all over. It happened very quickly in the end."
During his time with Gore, Evers was also involved in the businessman's Champ Car team – Team Australia.
"I had a hand guiding Craig through it," said Evers.
"Craig was in America, he got to know Derrick Walker and a lot of the Champ Car people.
"He funded the team and organised the branding. I was on the outskirts of its organisation, looking after the guys and the team back here.
"I went over and did a couple of Champ Car events, which I enjoyed. I thought about pursuing the sport a bit more, and I could have done more with Champ Cars, but I had a young family at home and didn't want to uproot them all."
After cutting ties with WPS, Evers got the opportunity to stay involved in the sport in the short-lived Team IntaRacing in 2009.
"I worked for IntaRacing with Marcus Marshall," said Evers.
"Marcus got friendly with an internet tycoon, Daniel Tzvetkoff who owned an internet payment gateway company.
"He was only 26 and making a horrendous amount of money, they put a deal together to run a one car team in 2009.
"I was team manager; we had a car, bought some bits and pieces and set up a really nice workshop in Southport (Surfers Paradise).
"Two rounds in we got the word that the shit had the fan, the funds got turned off and no one contactable.
"At the end of the day he was found to do something illegal and I believe he is in witness protection somewhere in New York."
Having gone through the disappointment of two teams falling down around him, Evers had to contend with the biggest challenge of his life, when he was diagnosed with leukemia in 2010.
"I fell ill with leukemia, a very rare form, which came out of the blue," said Evers.
"Only a few people get it each year. They've found something now that can knock it on its head, so those that get this rare form of cancer now have a cure.
"That was two years ago now, I have a maintenance programme which I have to follow through to May, but I am very grateful and lucky to have had such wonderful support from my family and friends.
"Also, being in racing you meet a lot of good friends, people like Brett Murray, who did that amazing benefit for me, and Craig and Scott Gore, who not only gave me financial help but emotional support as well."
Having been a racing spectator while dealing with his illness, Evers returned to the sport last weekend at Bathurst where he was the ArmorAll 12-Hour technical director.
"I've had a bit to do with the Bathurst 12-Hour, particularly when WPS was a sponsor," said Evers.
"My last event was in 2010 before I got sick. I got a call from event promoter James O'Brien, who I've known for many years, and he asked if I'd be interested in coming back for the 2012 race as its Technical Director.
"I thought why not, it was one weekend and great to be involved. It's a really great event and one that continues to grow; I hope he can get some more cars entered next year."
Being involved in motor sport for most of his life, Evers considers his time with WPS as he's greatest achievement.
"Forming a team out of nothing, it was the biggest thing I've ever done," said Evers.
"People don't realise how tough it is starting a two car team out of nothing and making it competitive, it was incredibly difficult, but
setting up WPS was my highlight.
"I'm quite proud of that; sure it went pear shaped but that wasn't my fault."
With his health on the improve Evers has his sights set on returning to the sport when given the all clear.
"I've been really quiet since my illness," said Evers.
"When it happens to you, you don't understand it, so I had to back off and go under the radar.
"I finish all my therapies and maintenance programmes in May.
"Once it's through I'll have a look at what is next but I'll definitely do the 12 hour again next year.
"I still have a fair bit to offer the sport; we'll see where it takes us."