Luke Youlden confirmed as late Dunlop starter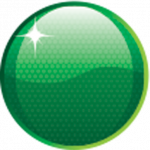 Luke Youlden has been confirmed as a late starter in the Dunlop Series this year.
The 34-year-old, who will co-drive with Shane van Gisbergen in the #9 SP Tools Racing Falcon in this year's endurance races, has struck a late deal with Matthew White Motorsport to drive the team's #28 entry.
Youlden's ex-FPR Falcon will join Tim Blanchard's Jaycar Falcon in the two-car team.
Youlden is no stranger to Matthew White Motorsport, having raced for the team in a one-off event at Townsville in 2010.
The versatile Victorian is also no stranger to the Development V8 Series. He has raced for a variety of teams, and had his greatest level of success in 2004 where he finished on equal points with series champion Andrew Jones, only to be denied the title on a count back.
At this stage, the deal for Youlden to drive for MWM is for the first two rounds, although team owner Matthew White says that he'll be "rattling the tin" for him to contest the entire seven-round Dunlop Series.
"Luke is an exceptional talent and one that we are very glad to have in our team," White told Speedcafe.com.
"He brings a wealth of experience and will help push Tim along as well.
"There's no doubt that Luke will be competitive. Whether we can fight for the title remains to be seen, but our cars have been strong in the past and every effort has gone in this year to get further up the grid.
"Luke's deal is only for two rounds at this point, but we'll be rattling the tin to make sure he gets through the entire series.
"We're all looking forward to the action kicking off this weekend in Adelaide."
The newly-named Dunlop Series will hold two races at the Clipsal 500 this weekend – one on Friday and Saturday.
See below for this weekend's Dunlop Series entry list
| | | | |
| --- | --- | --- | --- |
| # | Team | Driver | Car |
| 16 | DT Racing | David Russell | VE |
| 20 | Brad Jones Racing | Andrew Jones | VE |
| 24 | Nandi Kiss | Nandi Kiss | VE |
| 27 | MW Motorsport | Tim Blanchard | FG |
| 28 | MW Motorsport | Luke Youlden | BF |
| 45 | Greg Murphy Racing | Dale Wood | VE |
| 48 | Greg Murphy Racing | Geoff Emery | VE |
| 56 | Prodrive Racing (Australia) | Chaz Mostert | FG |
| 58 | Novocastrian Motorsport | Drew Russell | BF |
| 59 | Novocastrian Motorsport | Aaren Russell | BF |
| 60 | Nobocastrian Motorsport | Michael Hector | BF |
| 62 | Adam Wallis | Adam Wallis | VE |
| 71 | Action Racing | Marcus Zukanovic | VE |
| 73 | Brett Stewart | Brett Stewart | VE |
| 75 | Auto-Motion Australia | Aaron McGill | BF |
| 77 | DT Racing | Cameron Waters | VE |
| 80 | Triple Eight Race Engineering | Scott Pye | VE |
| 86 | Matt Stone Racing | Daniel Jilesen | BF |
| 87 | Matt Stone Racing | Ash Walsh | BF |
| 93 | Stone Brothers Racing | Scott McLaughlin | FG |
| 98 | Minda Motorsport | Elliot Barbour | VEII |
| 222 | Walkinshaw Performance | Nick Percat | VEII |
| 300 | Lucas Dumbrell Investments | Kristian Lindbom | VE |
| 777 | Rodney Jane Racing | Rodney Jane | FG |
| 999 | Rodney Jane Racing | George Miedecke | BF |