Nick Percat fastest in Dunlop Series practice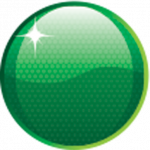 Walkinshaw Racing's Nick Percat has ended the opening day of the 2012 Dunlop Series on top of the time sheets.
Percat set a best time of 1:22.37s late in the second of two 30 minute practice session today to edge out Ford Performance Racing's Chaz Mostert by 0.35s.
Percat, who enters his third season in the V8 Supercars Development Series this year, also topped the morning's opening session.
Tim Blanchard was third fastest for the day in his Matthew White Motorsport prepared ex-Ford Performance Racing Falcon, having sat atop the Practice 2 times with just five minutes remaining.
Scott McLaughlin and Luke Youlden make it four Falcons in the top five, while Scott Pye, Andrew Jones, George Miedecke, Rodney Jane and Ashley Walsh completed the top 10.
It was a difficult debut for Kelly Racing's Dunlop Series squad Dreamtime Racing, with David Russell and Cameron Waters just 14th and 16th fastest respectively.
In even more trouble was Dale Wood, who failed to take to the track in the second session after crashing in the early laps of the morning session.
Wood lost control of his Greg Murphy Racing Holden in the Senna Chicane before making head-on contact with the right-hand side tyre wall on the exit.
It is expected that the team, which is being headed by two-time V8 Supercars Championship winning engineer Paul Forgie this weekend, will have the #45 Commodore repaired in time for qualifying tomorrow morning.
See below for the combined times from Practice 1 and 2
| | | | | | |
| --- | --- | --- | --- | --- | --- |
| 1 |  Coates Hire Racing | Nick Percat |  Holden Commodore VE2 | 1:22.3738 | |
| 2 |  Ford Performance Racing | Chaz Mostert |  Ford Falcon FG | 1:22.7188 | 0:00.3450 |
| 3 |  Jaylec Automotive Electrical | Tim Blanchard |  Ford Falcon FG | 1:22.9335 | 0:00.5597 |
| 4 |  Fujitsu Racing | Scott McLaughlin |  Ford Falcon FG | 1:23.0387 | 0:00.6649 |
| 5 |  Team Jayco | Luke Youlden |  Ford Falcon BF | 1:23.4465 | 0:01.0727 |
| 6 |  Triple Eight Race Engineering | Scott Pye |  Holden Commodore VE | 1:23.5277 | 0:01.1539 |
| 7 |  Team BOC | Andrew Jones |  Holden Commodore VE | 1:23.5545 | 0:01.1807 |
| 8 |  Bob Jane T-Marts/Sitech | George Miedecke |  Ford Falcon BF | 1:23.5731 | 0:01.1993 |
| 9 |  Bob Jane T-Marts | Rodney Jane |  Ford Falcon FG | 1:23.6166 | 0:01.2428 |
| 10 |  Simpro Racing | Ashley Walsh |  Ford Falcon BF | 1:23.8790 | 0:01.5052 |
| 11 |  Fast Track Comms Racing | Kristian Lindbom |  Holden Commodore VE2 | 1:24.0534 | 0:01.6796 |
| 12 |  Minda Motorsport | Elliot Barbour |  Holden Commodore VE2 | 1:24.0614 | 0:01.6876 |
| 13 |  NDD | Geoff Emery |  Holden Commodore VE | 1:24.2468 | 0:01.8730 |
| 14 |  DT Racing | David Russell |  Holden Commodore VE | 1:24.2797 | 0:01.9059 |
| 15 |  Greg Murphy Racing | Marcus Zukanovic |  Holden Commodore VE | 1:24.3002 | 0:01.9264 |
| 16 |  DT Racing | Cameron Waters |  Holden Commodore VE | 1:24.4254 | 0:02.0516 |
| 17 |  Go Karts Go Aust | Drew Russell |  Ford Falcon BF | 1:24.4948 | 0:02.1210 |
| 18 |  Warrin Mining | Adam Wallis |  Holden Commodore VE | 1:24.8980 | 0:02.5242 |
| 19 |  Go Karts Go Aust | Aaren Russell |  Ford Falcon BF | 1:25.0343 | 0:02.6605 |
| 20 |  Matt Stone Racing | Daniel Jilesen |  Ford Falcon BF | 1:25.4899 | 0:03.1161 |
| 21 |  Formula Tech/Interquip Racing | Brett Stewart |  Holden Commodore VE | 1:28.7393 | 0:06.3655 |
| 22 |  Carrington Equipment | Michael Hector |  Ford Falcon BF | 1:29.7476 | 0:07.3738 |
| 23 |  Pacific Hoists | Nandi Kiss |  Holden Commodore VE | 1:29.9675 | 0:07.5937 |
| 24 |  Solo Resource Recovery | Aaron McGill |  Ford Falcon BF | 1:30.4357 | 0:08.0619 |
| 25 |  GB Galvanizing/Wilson Tech | Dale Wood |  Holden Commodore VE | 1:32.9473 | 0:10.5735 |
 See below for Speedcafe.com's Clipsal 500 Adelaide Race Guide