Bowe Mustang pays tribute to Jason Richards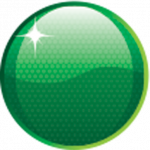 John Bowe will race with a tribute to his late friend Jason Richards on the roof of his Touring Car Masters Ford Mustang this season.
Former V8 Supercars Championship driver Richards passed away in December last year following a 14 month battle with cancer.
Bowe was a close friend, neighbour and occasional on-track rival of Richards, and says that the tribute will ensure Richards remains part of his racing efforts.
"Jason was a really good friend of Alice and I and we loved him dearly so we wanted him to stay with us," said Bowe.
"He and I had this pic taken at Coventry Studios when the Bid4Jase Porsche (Carrera Cup Car) was launched for Townsville last year so it's quite a nice non-racing photograph.
"I've put a copy up in my office so when Scott (Yorston) from ssMEDIA suggested we put it on the roof and keep Jase racing with us, it was a given that we'd go ahead and keep him racing.
"Jason really enjoyed his time with the Touring Car Masters at Bathurst, and he has our record there now so he'll always have a special place with us and this is something special."
The 2012 Touring Car Masters series kicks off at the Clipsal 500 Adelaide, today, with Bowe topping the first two practice sessions of the day.
A total of 25 cars are competing this weekend, with Jim Richards debuting his AMC Javelin, and former series winner Gavin Bullas returning to the class in his Ford Mustang.
See below for Speedcafe.com's Clipsal 500 Adelaide Race Guide