Guest confirms Side-By-Side support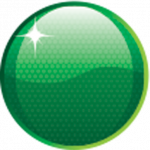 Pirtek has confirmed that it will partner with Bombardier Recreational Products Inc. (BRP) in supporting the entry of Michael Guest in the all-new Australian Side-by-Side Rally Challenge in 2012.
The Australian Side-by-Side Rally Challenge will see entries from BRP take on rival Polaris in a series of events for the dedicated recreational vehicles over four rounds run in conjunction with the 2012 Australian Rally Championship (ARC).
The opening round, Rally Calder, gets underway this weekend outside of Melbourne.
Guest has competed in a range of rally vehicles from two-wheel-drive through to full specification Super 2000 and World Rally Cars across the globe.
He will be partnered in the Can-Am Commander 1000 X by renowned co-driver David Green, taking on a strong field that includes multiple Australian and Asia Pacific Rally Champion Cody Crocker, who will spearhead the Polaris Challenge.
"I'm really excited to be taking Pirtek along for the ride in the new Australian Side-by-Side Rally Challenge," said Guest.
"The category is for recreational vehicles, but I don't do anything by halves especially with a competitor like Cody in the series.
"Both Pirtek and BRP are enthusiastic about what we can achieve in competition and I'm sure both will receive outstanding benefits off the track as well.
"Everything has come together ahead of hitting the tracks in and around the Calder Park complex. I'm sure we will put on the best show in our Rotax 1000 V-Twin engined Can-Am Commander 1000."
Guest has been part of the Pirtek family since 2007 and is one of the Brand Champions for the market leader in provider of fluid transfer solution products and services.
"As a brand we are always looking at different ways of promoting our brand and products to a diverse range of customers," said Pirtek Group General Manager Stephen Dutton.
"The opportunity to partner with a dynamic company like BRP in this new series is something we are looking forward to.
"We are looking forward to seeing Michael back at the wheel and showing the same determined driving style that brought him success around the world.
"Of course Pirtek is not just in the Australian Side-by-Side Rally Challenge to make up the numbers – we want to have success and enjoys the spoils that only comes with winning."
The opening round of the Australian Side-by-Side Rally Challenge will be conducted over three days covering 24 timed stages and 74.52 competitive kilometres.
2012 Australian Side-by-Side Rally Challenge dates:
Round 1: March 2-4 Rally Calder Melbourne VIC
Round 2: March 31-April 1 Quit Forest Rally Busselton WA
Round 3: May 26-27 International Rally Sunshine Coast QLD
Round 4: October 13-14 Coffs Coast Forest Rally NSW