Ecclestone: Night race or no race for Australia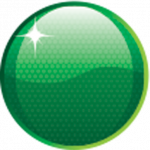 Bernie Ecclestone has reiterated his strong preference for the Australian Formula One Grand Prix to be held under lights in the future.
The Albert Park, Melbourne, event has been run as a twilight race since 2009 as a compromise between Ecclestone's desire to appease European television audiences and the Victorian government's wish to minimise cost and environmental impact.
The latest comments come almost a year after a public spat between Ecclestone and Melbourne Lord Mayor Robert Doyle, who called for the race to be scrapped on the basis that it already loses the state $50 million per year.
Ecclestone told Melbourne's The Age newspaper last night that, in its current format, the AGP is the least viable of the 20 races on the 2012 calendar.
"We have a contract which we will respect, so up until 2015 we are in good shape," said Ecclestone of the event's immediate future.
"After then, we really don't know. If we were to have a divorce from our friends in Melbourne we would probably be walking away from Australia, because I can't see how Adelaide could make it happen, or anywhere else, if Melbourne can't.
"The race itself, from our point of view, is probably the least viable of all the races we have."
Ecclestone also emphasised his desire to keep the Australian Grand Prix, provided his conditions are met.
"We have other races ready to take the place of Australia – which we don't want to happen," he said.
"But it would be wrong of me to have to report to our board, 'Terribly sorry about this but we have to walk away from wherever to retain Australia'."
The Australian Formula One Grand Prix has been held at Albert Park since 1996, with this year's event to open the new Formula One season in two weeks time.