V8 Supercars test on offer for 'Cool' driver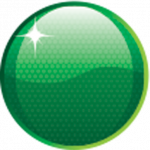 A test drive in a Garry Rogers Motorsport Commodore VE will be awarded to one of the best performing Formula Ford drivers this year.
As part of the rewards scheme linked to the Fujitsu 'Cool' Driver program, one of three Formula Forders will score a test in a GRM Commodore.
Announced today, 12 young Australian drivers have been confirmed in the second year of the Fujitsu Cool Driver program, made up of seven karters and five Formula Forders.
The best performing karter will receive a test in a Formula Ford, while the best Formula Forder will get to sample a V8 Supercar.
Last year, Fujitsu Cool driver Cameron Waters was the standout of his peers, winning the Formula Ford Championship and scoring the V8 Supercars test.
The 12 drivers selected in this year's youth development initiative are listed below;
KARTING
Cooper Murray – 10 (Victoria)
Nick Rowe – 13 (Western Australia)
Damon Strongman – 13 (Victoria)
Liam McLellan – 14 (Victoria)
Pierce Lehane – 16 (New South Wales)
Joey Mawson – 16 (New South Wales)
Renee Gracie – 17 (Queensland)
FORMULA FORD – State
Todd Hazelwood – 16 (South Australia)
Macauley Jones – 17 (New South Wales)
FORMULA FORD – National
Jack Le Brocq – 19 (Victoria)
Garry Jacobson – 19 (Victoria)
Shae Davies – 21 (Queensland)
The Fujitsu 'Cool' Driver program is an initiative designed to foster and develop young motor racing talent. Each driver receives financial support, plus mentoring from leading drivers as well as media and personal training.
Dunlop Series V8 driver Scott McLaughlin, 18, forms part of the youth succession planning program as a Fujitsu-sponsored driver. McLaughlin is entering his fifth year with Fujitsu's support, having been the first recipient of the company's youth focused development when he was just 14.
Fujitsu General National Marketing Manager, Milton Kaloudis, says he is looking forward to a strong showing from his young drivers in the second year of the program.
"We had a great first year in 2011," Kaloudis said.
"Cam Waters won the national Formula Ford crown and Nick Foster claimed third, while some of our karters were absolute standouts, specifically Joey Mawson, Damon Strongman and Todd Hazelwood. In fact, the entire group were fantastic and did us proud … both on and off track.
"This year we have continued our association with some of the youngsters we started out with last year, while at the same time we've expanded into state level Formula Ford to fill an important void in the motor racing staircase.
"It's also really exciting to have a 10-year-old joining the program and we're confident of big things from this year's Fujitsu 'Cool' drivers."