Unique team to compete in Aussies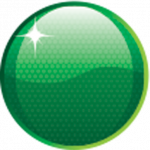 A unique team has entered the FW1 Aussie Racing Cars Series in 2012 – and you can be involved.
'My Race Team' is an initiative created by Sean Slater which offers motorsport fans the ability to get even closer to the action than is normally available. Every member has an equal vote in every decision for the team – from the driver for each round, the number and look of the car.
Already, more than 500 people are part of My Race Team, with the aim of getting to 2000 members.
To join the team, you will pay $39, giving you a chance to vote and contribute. You can even nominate yourself as the driver for each round!
For the opening round of the championship at the Clipsal 500 this weekend, the team will campaign two cars – one for reigning Aussie Racing Cars champ Adrian Cottrell and former karting ace Justin Ruggier, who was voted in as My Race Team's first driver. Both will steer Toyota Aurion-bodied Aussie Racing Cars.
Ruggier's car will compete under the #39 – matching the investment required to be a part of the team.
"It's awesome to be apart of the My Race Team and I am confident that I can continue the results that I had late last year," Cottrell said.
"I'm excited to race at my home event at the streets of the Clipsal 500 and bounce information and work together with my team-mate Justin in the #39 car"
CLICK HERE to view the My Race Team website.
In other Aussie Racing Cars news, La Femme has revealed its look for the opening round of the Aussie Racing Cars Series.
In what is being marked as an Australian motor racing first, La Femme will run an all-female team including driver, pit crew, truck driver and team management.
Experienced racer Lauren Gray is the team's inaugural driver.
"Motor Racing has traditionally been a very male dominated sport in particular with drivers and pit crew," said team manager Liz Griffiths.
"We hope La Femme Motorsport will encourage females nationwide to become involved in the sport."