New commercial and marketing director at V8s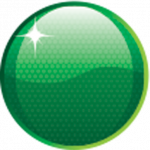 V8 Supercars has created a new position in its commercial and marketing team.
V8 CEO David Malone has announced that John Dunlop will join the organisation in the newly-created role of Director, Commercial and Marketing.
Dunlop, formally the commercial manager at Tekno Autosports, will lead V8 Supercars' sales, sponsorship and marketing teams and report to Malone.
Dunlop's position is new and comes in the wake of the departure of Bronwyn Humphrey, who recently resigned from her senior marketing position.
"John is a seasoned sports management and marketing professional and highly regarded in our industry," Malone said.
"He brings extensive commercial and marketing skills gained at the elite sporting level with the PGA of Australia and, more recently, as head of his own sports management agency.
"John will join our senior leadership team and help grow V8 Supercars' business over the years to come."
Dunlop said that he is looking forward to starting his new role.
"The opportunity to join V8 Supercars at such an exciting time, when the Championship is welcoming new manufacturers and introducing new overseas events, is a marketer's dream," he said.
"I look forward to working with David and the team in driving V8 Supercars' continued growth."
Dunlop will be based in Sydney alongside the V8 Supercars sales team and will start his new role with V8 Supercars on March 5.