Clipsal 500 Adelaide Race Guide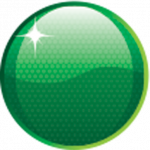 Speedcafe.com's guide to this weekend's Clipsal 500 Adelaide is now available.
Featuring in the first Race Guide of 2012 is a season preview from 1995 Australian Touring Car Champion John Bowe.
In an exclusive chat, the reigning Touring Car Masters series winner reveals the six drivers he thinks will contend for the 2012 Supercars title, as well as the six that are under the most pressure to perform.
The Clipsal 500 Race Guide also includes all the details on the Adelaide Parklands Street Circuit, weekend format and events.
Click below to begin reading