Aston Martin for gravel at ARC opener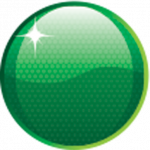 One of the world's most prestigious and exciting performance cars, the Aston Martin Vantage, is sure to turn heads as it gets dirty at the opening round of the BOSCH Australian Rally Championship, Rally Calder presented by East Coast Bullbars this weekend.
Ivan Thompson will compete in the world's first Aston Martin Vantage V8 gravel rally car with the support of his father, Classic Rally regular and the car's owner, David Thompson.
Thompson is keen to support the new two-wheeled-drive formula for the ARC and believes the $400,000 Aston Martin is the ideal way to do it.
"We figured it needed some excitement and what better way to support the two-wheel-drive category than competing in such an exciting car," said Thompson.
"This car has been purpose built for the Bosch ARC from the concept to where it is now. The spectators should love it."
The project has not been without a few hurdles though. The unique entry has to run SUV tyres in order to accommodate the Aston's wheel size. Decked out in British Racing Green and accompanied by rally lights, the Aston Martin looks like something from a James Bond film.
"The car is perfectly balanced with a 50/50 split and from the testing we have done it is exceptionally quick," said Thompson.
"It has a six speed transaxle and lots of power with better than 420horsepower on tap – you definitely know it's a V8."