Andrew Thompson confirmed at SBR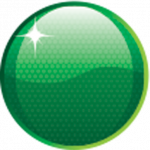 Stone Brothers Racing has confirmed that reigning Dunlop Series champion Andrew Thompson will team up with Tim Slade in #47 Lucky 7 Racing Falcon in the V8 Supercars endurance races this year.
It is the team's second confirmation in two days after it announced Luke Youlden will join Shane van Gisbergen in the #9 SP Tools Falcon.
CLICK HERE for more on the van Gisbergen/Youlden combination.
Craig Baird will be confirmed as Lee Holdsworth's IRWIN co-driver in the coming days.
Thompson comes to SBR after winning the Development Series. He looked set to have scored a drive in the V8 Championship proper with Tekno Autosports, only to lose the drive late in the 'Silly Season.'
After teaming with eventual champion Jamie Whincup last year, Thompson says he is pleased to have secured a competitive endurance drive.
"I am very happy and confident about racing with Tim and I think by the time the enduro races come around SBR will be in a competitive position," Thompson said.
"We should be able to get some strong results and I think we might surprise a few people. We just need to do our homework in the lead up to the races and we will be alright.
"All in all last year was a good year for me so I'm hoping to better that in 2012. I had a few opportunities to drive full-time this year but none of them felt right for me, so I called Ross and now I'm here with SBR driving the endurance races."
Slade says that SBR has secured him one of the most competitive co-drivers in the field.
"Last year Andrew proved how good he is by taking nearly a clean sweep in the Dunlop Series and he drove the endurance races with Jamie, so getting a guy like him to race with I really couldn't ask for more," Slade said.
"I think I've got one of the best guys that are available as a co-driver."