Rain rain go away at Daytona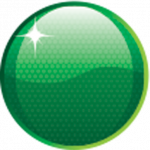 The Daytona 500 will now be a Monday evening race in the US after showers continued throughout Monday morning.
For Australian fans this means an 11am (Australian Eastern Daylight Savings Time) start time this morning for the 'Great American Race'.
The race was due to start at midday (4am ADST) but the showers which began Sunday continued overnight and throughout the morning. Instead of waiting out the afternoon – NASCAR officials made the call for a Monday evening start based on weather forecasts and radar information.
"We believe this is a reasonable expectation," said NASCAR President Mike Helton.
"We also believe, in the modern world, with the technology that we have to interpret weather, forecast it and try to stay on top of it in a reasonable amount of time, that having everyone sit around and wait for several hours up until a point we have more confidence that we can run the race. It was more prudent to do it this way."
After finishing third in last week's non-championship Budweiser Shootout under the lights at Daytona, Australia's Marcos Ambrose will be one to watch. The Tasmanian will start the race from seventh.
SPEED Australian has confirmed it will show the race LIVE from 11am (AEDST).