Massive fireball stops Daytona 500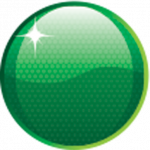 Former F1 star Juan Pablo Montoya crashed into a track safety truck which was on the 2.5-mile super speedway clearing debris with a military helicopter jet engine on a trailer.
Montoya had reported a vibration in the car and his crew worked on it during the caution period.
While getting up to speed to catch the line of cars behind the pace (safety) car, Montoya lost control and slammed into the trailer section holding the jet engine and the fuel.
A massive fireball erupted with both Montoya and the driver aboard the truck able to walk away.
The fuel from the truck ignited and scores of fire crew appliances were required to extinguish the ensuing blaze.
With the truck running up on the Turn #3 banking, heavy lifting forklifts were required to remove the vehicle. Further clean-up and inspection of the track will need to be carried out before officials will decide if the race will be re-started.
During the caution period all the main cars pitted to set-up a run to the chequered flag. However, a group of the back runners did not come to the pits.
Right now Dave Blaney, a driver who has not won at the Sprint Cup level, leads from Landon Cassill, Tony Raines  and David Gilliland. Matt Kenseth is the next driver in the cue, but is the first driver to have stopped, ahead of Dale Earnhardt Jr. and Casey Mears.
Australia's Marcos Ambrose was in the mix for the first half of the race running as high as second. However, on the round of pit stops prior to the Montoya accident he took four tyres, while others in front of him took two tyres only. He is currently placed 27th.
This accident comes after two rain delays to the start of the 'Great American Race' due to rain.
NASCAR President Mike Helton has stated that officials will do all they can to complete the 200-lap race.
Check the video of the accident