Matt Kenseth wins wild Daytona 500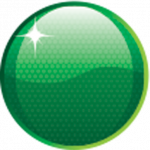 Matt Kenseth has won his second Daytona 500 after surviving engine issues early to take the win in a 'Green White Chequered' finish.
Kenseth beat home Dale Earnhardt Jr with Rous Fenway team-mate Greg Biffle in third.
After a strong run over the first half of the race, Australia's Marcos Ambrose finished 13th after a late race collision left him with a damaged front spoiler.
The race, which was delayed until Monday night after rain continued from Sunday through to the following afternoon, started in dramatic fashion when 5-time NASCAR Champion Jimmie Johnson was eliminated in an accident that also involved Danica Patrick, Trevor Bayne, Kurt Busch and David Ragan.
The race then settled down with Ambrose working with Biffle to stay in the front group.
Everything seemed set for a battle over the final 40 laps when Juan Pablo Montoya was involved in a bizarre high-speed accident with a jet-drying track vehicle under caution – Click Here for that story.
Then after a two hour delay to clean-up the damage from the Montoya incident, the two Fords of Kenseth and Biffle sat at the front, while Ambrose tried to work his way back forward as the race past midnight local time.
The Tasmanian's hopes ended on lap #177 when he was sent spinning across the grass in an accident that involved team-mate Aric Almirola and Casey Mears. A broken front splitter dropped him off the lead lap and down in 28th.
However, two more major wrecks vaulted him back inside the top 15 as the race finished in overtime.
"It's a shame, the Stanley Ford Fusion was much better than a 13th place finish," said Ambrose.
"Our team was so quick this Speedweeks, I'm incredibly proud of Todd Parrott and all of the crew for their efforts.
"I think we have shown that we are a force to be reckoned with in 2012."
Kenseth went from the front while Earnhardt Jr and Biffle tried to hook-up, but they could not beat him to the line.
The 2009 winner of the 'Great American Race' adding his second title.
"It feels good. We had a really fast car and have fast cars in the past and I figured out a way to mess it up. I am thankful everything worked out on the restarts and I am glad it all worked out," said Kenseth.
"We had great horsepower.
"I have to thank Greg (Biffle). We worked together really good all day long. He had a really fast car all day as well.
"We had a lot of problems and almost ended up a lap down. These guys did a great job. They never panicked and I think they enjoyed their day more because they couldn't hear me on the radio with my radio problems. My guys did a great job. I never dreamed we would be standing here tonight."
2012 Unofficial Race Results : Daytona 500
| | | | | | | | | |
| --- | --- | --- | --- | --- | --- | --- | --- | --- |
| FIN | ST | CAR | DRIVER | MAKE | SPONSOR | PTS/BNS | LAPS | STATUS |
| 1 | 4 | 17 | Matt Kenseth | Ford | Best Buy | 47/1 | 202 | Running |
| 2 | 5 | 88 | Dale Earnhardt Jr. | Chevrolet | Diet Mountain Dew / National Guard | 42/0 | 202 | Running |
| 3 | 2 | 16 | Greg Biffle | Ford | 3M | 42/1 | 202 | Running |
| 4 | 31 | 11 | Denny Hamlin | Toyota | FedEx Express | 42/2 | 202 | Running |
| 5 | 9 | 31 | Jeff Burton | Chevrolet | Caterpillar | 40/1 | 202 | Running |
| 6 | 37 | 27 | Paul Menard | Chevrolet | Peak / Menards | 39/1 | 202 | Running |
| 7 | 13 | 29 | Kevin Harvick | Chevrolet | Budweiser | 37/0 | 202 | Running |
| 8 | 1 | 99 | Carl Edwards | Ford | Fastenal | 36/0 | 202 | Running |
| 9 | 12 | 20 | Joey Logano | Toyota | The Home Depot | 36/1 | 202 | Running |
| 10 | 22 | 55 | Mark Martin | Toyota | Aaron's Dream Machine | 35/1 | 202 | Running |
| 11 | 30 | 15 | Clint Bowyer | Toyota | 5-hour Energy | 33/0 | 202 | Running |
| 12 | 26 | 56 | Martin Truex Jr. | Toyota | NAPA Auto Parts | 33/1 | 202 | Running |
| 13 | 7 | 9 | Marcos Ambrose | Ford | Stanley | 31/0 | 202 | Running |
| 14 | 32 | 47 | Bobby Labonte | Toyota | Kroger | 30/0 | 202 | Running |
| 15 | 24 | 36 | Dave Blaney | Chevrolet | Ollie's Bargain Outlet | 30/1 | 202 | Running |
| 16 | 3 | 14 | Tony Stewart | Chevrolet | Office Depot / Mobil 1 | 29/1 | 202 | Running |
| 17 | 14 | 18 | Kyle Busch | Toyota | M&M's Brown | 27/0 | 202 | Running |
| 18 | 43 | 32 | Terry Labonte | Ford | C&J Energy | 27/1 | 202 | Running |
| 19 | 41 | 26 | Tony Raines | Ford | Front Row Motorsports | 25/0 | 202 | Running |
| 20 | 21 | 6 | Ricky Stenhouse Jr. | Ford | Ford EcoBoost | 0 | 202 | Running |
| 21 | 18 | 39 | Ryan Newman | Chevrolet | U.S. Army / Quicken Loans | 23/0 | 202 | Running |
| 22 | 39 | 83 | Landon Cassill | Toyota | Burger King | 22/0 | 202 | Running |
| 23 | 33 | 38 | David Gilliland | Ford | MHP Power Pak Pudding | 21/0 | 202 | Running |
| 24 | 6 | 78 | Regan Smith | Chevrolet | Furniture Row / CSX "Play it Safe" | 21/1 | 200 | Running |
| 25 | 36 | 13 | Casey Mears | Ford | GEICO | 19/0 | 199 | Running |
| 26 | 38 | 93 | David Reutimann | Toyota | Burger King | 18/0 | 196 | In Pit |
| 27 | 10 | 33 | Elliott Sadler | Chevrolet | General Mills / Kroger | 0 | 196 | Running |
| 28 | 34 | 87 | Joe Nemechek | Toyota | AMFMEnergy.com / Pellet & Wood Stoves | 0 | 194 | Running |
| 29 | 20 | 5 | Kasey Kahne | Chevrolet | Farmers Insurance | 15/0 | 189 | In Pit |
| 30 | 11 | 98 | Michael McDowell | Ford | K-Love / Curb Records | 14/0 | 189 | Running |
| 31 | 19 | 1 | Jamie McMurray | Chevrolet | Bass Pro Shops / Tracker Boats | 13/0 | 188 | In Pit |
| 32 | 23 | 2 | Brad Keselowski | Dodge | Miller Lite | 12/0 | 187 | Running |
| 33 | 27 | 43 | Aric Almirola | Ford | Smithfield "Helping Hungry Homes" | 11/0 | 187 | Running |
| 34 | 15 | 22 | A.J. Allmendinger | Dodge | Shell / Pennzoil | 10/0 | 177 | Running |
| 35 | 40 | 21 | Trevor Bayne | Ford | Motorcraft / Quick Lane Tire & Auto Center | 0 | 164 | Running |
| 36 | 35 | 42 | Juan Montoya | Chevrolet | Target | 8/0 | 159 | Running |
| 37 | 42 | 30 | David Stremme | Toyota | Inception Motorsports | 7/0 | 156 | Out of Race |
| 38 | 29 | 10 | Danica Patrick | Chevrolet | GoDaddy.com | 0 | 138 | Running |
| 39 | 28 | 51 | Kurt Busch | Chevrolet | HendrickCars.com | 5/0 | 113 | Running |
| 40 | 16 | 24 | Jeff Gordon | Chevrolet | Drive to End Hunger | 5/1 | 81 | Out of Race |
| 41 | 17 | 7 | Robby Gordon | Dodge | Mapei / Menards / Speed Energy | 3/0 | 25 | Out of Race |
| 42 | 8 | 48 | Jimmie Johnson | Chevrolet | Lowe's | 2/0 | 1 | Running |
| 43 | 25 | 34 | David Ragan | Ford | Scorpion Truck Bed Liners | 1/0 | 1 | Running |
* Denotes Rookie