New, innovative team for Dunlop Series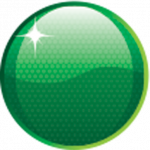 Kelly Racing's expansion into the 2012 Dunlop Series will come via a new, innovative team – Dreamtime Racing.
Dreamtime Racing will make its debut at the Clipsal 500 this weekend with David Russell and Cameron Waters behind the wheel of the team's two cars.
The team will be located out of the former Perkins Motorsport facility. Kelly Racing will have a strategic alliance with Dreamtime Racing and provide technical and marketing support.
Dreamtime Racing will be led by team manager Rob Palermo, who will bring decades of motorsport and V8 Supercars experience to the young team.
But while the team's on-track confirmations are significant, its the off-track deals that will have the paddock talking.
The launch of Dreamtime Racing is a partnership between private enterprise and Mildura Aboriginal Corporation (MAC). MAC is located in the city of Mildura, Victoria and is an organisation that provides a wide range of services to meet the needs of the local Aboriginal communities.
MAC services a vast geographical area in locations along the Murray River both in Victoria and New South Wales, including health, housing, employment, welfare services, education and training the organisation strives to assist Aboriginal people through raising self-esteem, self-respect and cultural pride. Governed by elected Aboriginal members who are Board of Directors, self-determination has created role models for young Aboriginal people to aspire to.
Dreamtime Racing will engage corporate Australia to develop a host of partnerships to support Aboriginal youths in training schemes as well as engage with the local communities groups throughout the country. Dreamtime Racing will undertake a number of community programs to leverage the racing platform including driver safety in Aboriginal communities and an apprenticeship employment program.
The Aboriginal Employment Program will endeavour to employ Aboriginal youth in apprenticeship roles provided across all facets of race team operations. Under the guidance of team manager Palermo and MAC, Aboriginal youths Australia-wide will have the opportunity to apply through their local co-operatives groups to join the team.
Dreamtime Racing will have a host of skilled employees that will also undertake a mentor role with the Aboriginal team members to ensure their craft is developed to the highest level of Australian V8 Supercars racing.
Dreamtime Racing director John Crennan says that Dreamtime Racing will give awareness and opportunity for indigenous Australians to be involved n the Australian motor racing scene.
"Dreamtime Racing is an initiative to train and develop Aboriginal youth in a race team environment," said Crennan.
"The team will be a completely separate entity from Kelly Racing, a new company, separate premises, separate staff, and participating in a separate series.
"Roles such as engineers, mechanics, technicians, painters as well as 'off track' roles such as marketing and event management are all an important part of this program.
"Various aboriginal co-ops will nominate candidates and people will then be selected, with one specific mentor allocated for every two trainees.
"This is a ground breaking new initiative in Australian motorsport with potential community inspiring outcomes the likes of which Australian sport has never before seen.
"I feel very privileged to be working closely with my fellow directors Ada Johnson and Steve Portelli from the Mildura Aboriginal Cooperative so we can make a great success of this project, a good start of which will be to finish at the pointy end in Adelaide this weekend."
Team drivers Russell will steer the #16 Dreamtime Racing car, while Waters will drive the #77 Commodore.
Adding to the team's driver line-up, it has also employed a test driver. Samantha Reid, a standout female driver and Shannons Supercar Showdown contestant, has also been signed to the team as its test driver and head of driver training.