New competitors confirmed for V8 Utes Series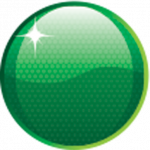 Gerard McLeod and Josh Burdon are set to add youth to the Auto One One V8 Utes ranks in 2012.
McLeod has unveiled his Macmahon Racing Commodore VE, while Burdon is on the cusp of confirming his ride with the Sieders Racing for this year.
McLeod fired the first shot in his V8 Utes assault at Melbourne's Calder Park, turning his first laps in anger in the Macmahon Racing VE Commodore.
"It's nice to finally get the car on track and turn some laps," he admitted after his maiden drive in the Macmahon Ute.
"It's been the culmination of months of work, sourcing the car, getting the livery finalised, building a team – it's a lengthy process, so to have the car ready and running faultlessly during our first serious run, is almost a dream come true, I'm very happy."
McLeod turned 70 laps at Calder, falling just 0.4s short of the benchmark time set by former V8 Supercar pilot and V8 Ute series regular Nathan Pretty.
While McLeod is set to be one of the front-runners, former Formula 3 driver Josh Burdon is close to inking a deal to see him race for the Sieders team.
The 19-year-old Tasmanian, completed a test session at Eastern Creek Raceway last night and is a confirmed starter for the Symmons Plains Round of the V8 Ute Series, however, he is hoping that a last ditch effort will secure him the funding to get on the track from the opening round of the season in Adelaide this weekend.
Burdon says that all of the race craft he has learnt in Formula 3 will be of no use to him in a V8 Ute.
"Doesn't stop, doesn't turn, doesn't go … compared to F3, but I'll get used to it," he joked after his first drive of a V8 Ute.
"It's got a very soft pedal to what I'm used to and likes to move around a lot more.
"It's certainly different, and requires a totally different technique and discipline. I had some advice from Andrew Fisher before I went out which was, effectively take everything you've learned and throw it out the window, which was a great starting point.
"I only really decided to make the move into V8 Utes a few weeks ago, and we've been frantically trying to put the budget together to have a crack at the whole season. We want to be there from the start, to give ourselves the best shot at the championship and rookie honours, so hopefully we can get the funding to hit the track at Adelaide on Thursday."
The Auto One V8 Utes will be one of the key support acts at this weekend's Clipsal 500, Adelaide.