Greg Murphy unveils green look to start 2012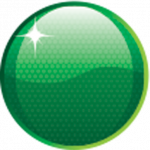 Pepsi Max Crew's Greg Murphy has revealed the colours that he will start the 2012 V8 Supercars Championship in.
Murphy, back in his famous #51 entry for 2012 after spending last year in #11, will start the season in a striking green scheme, featuring black and yellow flashes down the side.
Murphy's Pepsi Max Crew Commodore had five livery changes last year, and the drinks giant is promising just as many changes this season.
Currently in Sydney shooting a commercial for Pepsi's new 'Cash or Car' promotion, Murphy says that the green version of his car will be one that is hard to miss.
"When I first heard about what it was going to look like, I was a bit worried, but when I saw it for the first time, I was pleasantly surprised," Murphy told Speedcafe.com.
"It certainly stands out – none of my rivals have any excuse for running into my door!"
The Kiwi hero is a big fan of the rotating liveries.
"I thought last year was such a massive success,"
"I think it's awesome. My car stands out every time. it's a great campaign. It has been successful and everyone really seems to like it, so hopefully these outstanding designs continue through 2012."
The 2012 V8 Supercars Championship kicks off at the Clipsal 500, Adelaide, this weekend.